THOMAS OF LANCASTER, REBEL COUSIN OF KING EDWARD II/FROMWARLORD TO SAINT/CHAPTER TWO
http://www.newworldencyclopedia.org/entry/Thomas_Plantagenet,_2nd_Earl_of_LancasterTHOMAS 2ND EARL OF LANCASTER
Thomas of Lancaster's main possessions (Maddicott).THOMAS OF LANCASTER'S MAIN POSSESSIONShttps://en.wikipedia.org/wiki/Thomas,_2nd_Earl_of_Lancaster
MURDER OF PIERS GAVESTON,INTIMATE FRIEND ANS[POSSIBLE] LOVER OF KING EDWARD II, UNDER THE DIRECT RESPONSIBILITYOF THE EARLS OF LANCASTER, WARWICK, HEREFORD AND ARUNDELMURDER OF PIERS GAVESTON,INTIMATE FRIEND ANS[POSSIBLE] LOVER OF KING EDWARD II, UNDER THE DIRECT RESPONSIBILITYOF THE EARLS OF LANCASTER, WARWICK, HEREFORD AND ARUNDELhttps://themortimersblog.wordpress.com/2017/03/22/a-royal-traitor-the-life-execution-of-thomas-of-lancaster-a-guest-post-by-stephen-spinks/
PONTEFRACT CASTLE, THOMAS OF LANCASTER'S FAVOURITECASTLE [INHERITED FROM HIS FATHER IN LAW, HENRY DE LACY, 3TH EARL OFLINCOLN, AT HIS DEATH IN 1311]IN HIS FAVOURITE CASTLE HIS SOCALLED "TRIAL" TOOKPLACE AND NEAR HIS FAVOURITE CASTLE, IRONICALLY, HE WAS EXECUTEDhttps://en.wikipedia.org/wiki/Pontefract_Castle#Historyhttps://en.wikipedia.org/wiki/Pontefract_Castle
Edward was twice jeered by Lancaster's garrison at Pontefract in 1317 & 1320 as he passed from north to south
EDWARD II WAS TWICE JEERED BY THOMAS OF LANCASTERAND HIS HOUSEHOLD, IN AT PONTEFRACT IN 1317 AND 1320, WHEN HEPASSED FROM NORTH TO SOUTH…..https://themortimersblog.wordpress.com/2017/03/22/a-royal-traitor-the-life-execution-of-thomas-of-lancaster-a-guest-post-by-stephen-spinks/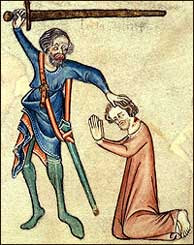 THE EXECUTION OF THOMAS, 2ND EARL OF LANCASTERhttp://www.luminarium.org/encyclopedia/thomasoflancaster.htm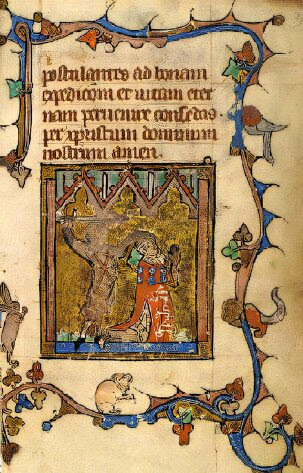 THE EXECUTION OF THOMAS, 2ND EARL OF LANCASTERhttp://www.englishmonarchs.co.uk/plantagenet_74.html
PLANTAGENETCOAT OF ARMS OF EDMUND CROUCHBACK [SON OFKING HENRY III, BROTHER OF KING EDWARD I ANDFATHER OF THOMAS, 2ND EARL OF LANCASTER], THOMAS,EARL OF LANCASTER AND HIS SUCCESSORShttp://www.newworldencyclopedia.org/entry/Thomas_Plantagenet,_2nd_Earl_of_Lancaster

Dear Readers
Recently I sent you chapter one of my "book" article "Thomas of Lancaster, rebel cousin of king Edward II, from warlord to Saint"It is a travel to 14th century history of England and narrates the turbulent lifeof Earl Thomas of Lancaster, who was one of the mightiest man of his Time, ,nobleman, warlord and cousin of king Edward II.And the most fascinating question:How does a warlord become a Saint?Read further, then you'll get the answer…..
Because it is extended, I do you the favour of sending my major article to you in chapters
Recently chapter one
https://www.astridessed.nl/thomas-of-lancaster-rebel-cousin-of-king-edward-ii-from-warlord-to-saint-chapter-one/
Today, chapter twoENJOY and travel with me to 14 century England……
CHAPTER TWO
CHAPTER TWO
BEGINNING OF HIS CAREER/SERVICE UNDER HIS
UNCLE KING EDWARD I
In the beginning there seemed to be no trouble in paradise.
Grandson of King Henry III, nephew of King Edward I, who
probably arranged for him the splendid marriage with Alice de
Lacy [70], daughter of Henry de Lacy, 3rd Earl of Lincoln [71]
[by the death of his father in law, Henry de Lacy, Thomas was to inherit the
Earldoms of Lincoln and Salisbury, added to the Earldoms
he inherited from his father, Edmund Crouchback [72] namely Lancaster, Leicester and Derby, which made him one of the richest
nobles in the land] [73],
what stood in the way of a splendid career?
And it all seemed going just fine:
On reaching On reaching full age he became hereditary Sheriff of Lancashire, but spent most of the next ten years fighting for Edward I in Scotland, leaving the shrievalty in the care of deputies.[74]
He served his uncle King Edward I, by participating in the battle
of Falkirk in 1298. [75]
ASTRID ESSED
NOTES 1 – 250