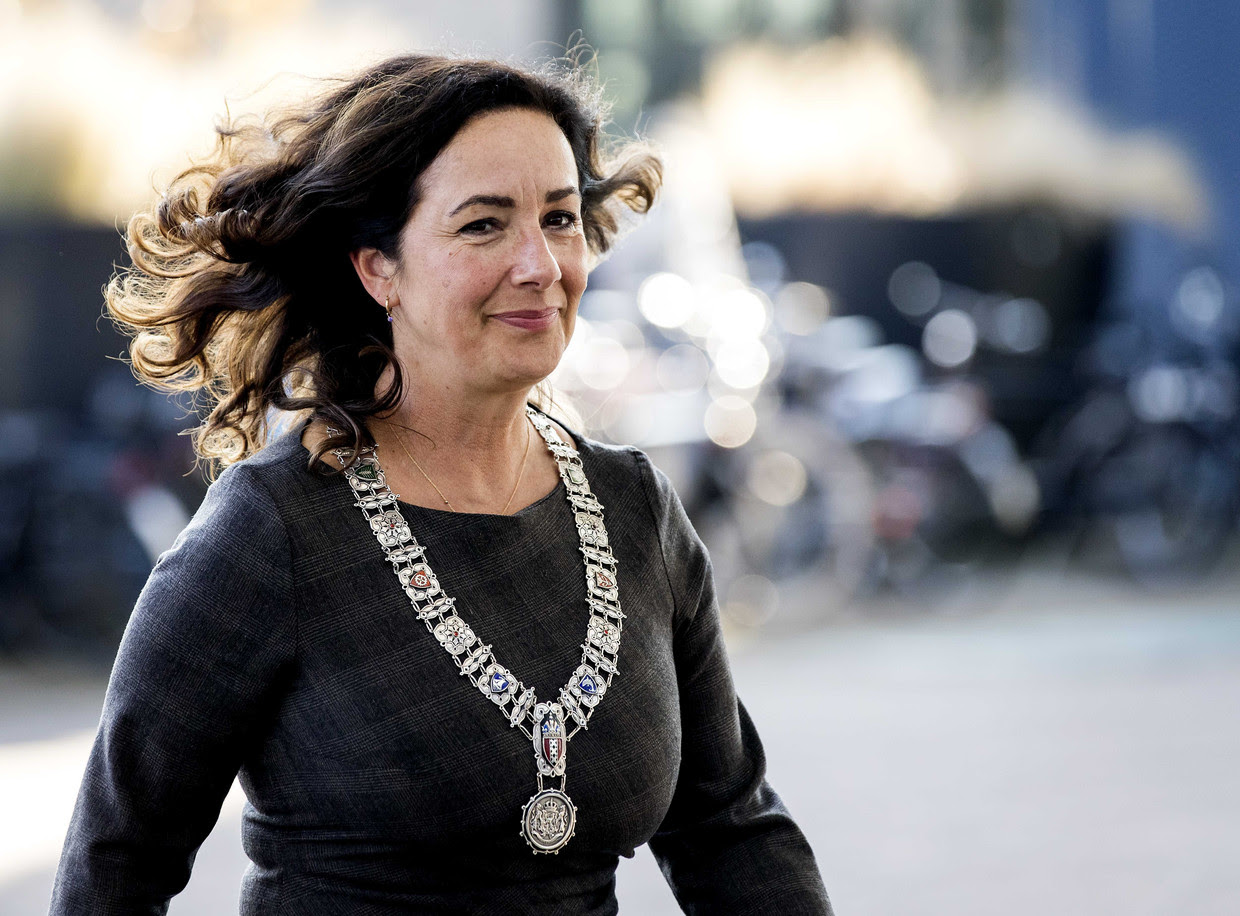 Burgemeester Femke Halsema.BEELD ANPHTTPS://WWW.PAROOL.NL/AMSTERDAM/LEES-HIER-DE-NIEUWJAARSTOESPRAAK-VAN-BURGEMEESTER-HALSEMA~B49F3B4E/
https://www.hartvannederland.nl/nieuws/2020/halsema-doet-aangifte-van-bekladding-indie-monument-dit-onacceptabel/
Van Heutsz in goudgeborduurde rok, geschilderd door Hannké (1909)(Rijksmuseum, Amsterdam)
Joannes Benedictus van Heutsz
Van Heutsz in goudgeborduurde rok, geschilderd door Hannké (1909)(Rijksmuseum, Amsterdam)
VAN HEUTSZ, EEN KOLONIALE BLOEDJAShttps://nl.wikipedia.org/wiki/Joannes_Benedictus_van_Heutsz#Gouverneur-generaal_van_Nederlands-Indi.C3.ABhttps://nl.wikipedia.org/wiki/Joannes_Benedictus_van_Heutsz
STANDBEELD VAN ,VAN HEUTSZ, IN AMSTERDAMHET MONUMENT IS NU VAN NAAM VERANDERD EN HEET NU"MONUMENT NEDERLAND-INDIE 1596-1949, NOG EEN "FRAAIERE"VERWIJZING NAAR HET BLOEDIGE NEDERLANDSE KOLONIALEVERLEDEN…….https://nl.wikipedia.org/wiki/Joannes_Benedictus_van_Heutsz#Amsterdamhttps://nl.wikipedia.org/wiki/Joannes_Benedictus_van_Heutsz
Borstbeeld in zijn geboorteplaats CoevordenNOG EEN ANDER MONUMENT VAN MASSAMOORDENAARVAN HEUTSZ.https://nl.wikipedia.org/wiki/Joannes_Benedictus_van_Heutsz#Coevordenhttps://nl.wikipedia.org/wiki/Joannes_Benedictus_van_Heutsz
HALSEMA DOET AANGIFTE VAN BEKLADDING INDIE MONUMENT/STAAN AAN DE VERKEERDE KANT VAN DE GESCHIEDENIS
De Machthebbers noemen "Verf" "Bloed"
Vandalen nu, die Nieuwe Helden
En die eens Bloedjas was, wordt weer tot Held
Of is hij dat altijd gebleven?
ASTRID ESSED
Bloed, Standbeeld van een Held
VOORAFGAANDE AAN HALSEMA'S AANGIFTE TEGEN "VANDALISME" VAN HEUTSZ MONUMENT:
Voor wie direct de gang van zaken rond het bekladde van Heutsz monument wil lezen, ga direct door naar VAN HEUTSZ, onder D
Toch de life and times van Halsema lezen, zonder de onderstaande tekst door te ploegen?
Zie ook
https://www.astridessed.nl/burgemeester-femke-halsema-over-goede-en-minder-goede-zaken-tot-17-juli-2020/
of
https://www.dewereldmorgen.be/community/burgemeester-femke-halsema-over-goede-en-minder-goede-zaken-tot-17-juli-2020/
ANDERS:
ASTRID ESSED OVER BURGEMEESTERSCHAP FEMKE HALSEMA[TOT 17 JULI 2020]
CONTINUEZ!
ASTRID ESSED OVER FEMKE HALSEMABURGEMEESTERSCHAP , COCKTAIL VAN BETERE EN SLECHTERE ZAKEN
Vanaf haar aantreden is burgemeester Halsema voor ondergetekende een vreemde cocktail van betere en slechtere zaken geweest.Zo viel ik in mijn eerste comment op haar aantreden, over de in haar politieke verleden getoonde impliciete gedoging van het kwaadaardige Islamofobe gif van Wilders en haar eigen neiging tot Islamofobie [1]But let's be fair:Dat was haar verleden:
HALSEMA IN DE MIN:MAATREGELEN TEGEN IMAMS, DIE ONWENSELIJKE, GEEN STRAFBARE UITLATINGEN HEBBEN GEDAAN/GEVAARLIJK EN ONDEMOCRATISCH
Maar direct na haar aantreden ging zij de fout in, door niet alleen te stoppen met toenadering tot salafistische organisaties [2], waar plaatsvervangend burgemeester van Aartsen terecht mee was begonnen [3], maar-en dat is graadjes erger-ook aan te kondigen, maatregelen te willen nemen tegen "radicale imams" [hoe je dat ook mag interpreteren, grens wordt steeds ruimer], die uitlatingen hebben gedaan " die niet strafrechtelijk vervolgd kunnen worden, maar de gemeente wel onwenselijk vindt." [4]
Hoe dat uiteindelijk in de praktijk vorm heeft gekregen, weet ik niet, maar het gaat mij om de intentie.De griezelig ondemocratische intentie om niet strafbare zaken in een juridisch kader te willen aanpakken en zo de vrijheid van meningsuiting en de vrijheid van godsdienst aan banden te willen leggen. [5]
HALSEMA IN DE MIN/VERDEDIGING POLITIE OP HET FOUTE MOMENTGEEN GETOONDE EMPATHIE MET MOEDER GEDODE SLACHTOFFERPOLITIEKOGELS 21 [FREDERIK HENDRIK PLEIN]/HOUDING VAN HALSEMA
Wat ik misschien nog het hoogste heb opgenomen is Halsema's houding in die tragedie, die zich heeft afgespeeld op het Frederik Hendrikplein en die ik politiemoord noem.Want moord WAS het.Misschien niet in juridische termen, omdat "voorbedachten rade" misschien ontbrak, maar doodslag? [6]JA
Maar liefst 21 kogels werden afgevuurd op een 31 jarige Amsterdammer van Britse komaf, Michael Fudge, die volgens een melding van de politie "dreigend" rondliep op het Oosteinde.De agent[en] voelde[n] zich bedreigd, schoten en het slachtoffer werd dodelijk gewond. [7]Moet je nagaan:Zo hevig is er door de agenten in het Wilde Weg geschoten, dat een voorbijrijdende fietser in het been werd geschoten! [8]
Tot de tanden gewapende agenten, die zich "bedreigd voelden" door iets wat later een nepvuurwapen bleek te zijn?Een executie, zo zie ik dat. [9]En dat was niet de eerste keer:
Op 28 augustus 2004 vond vrijwel exact hetzelfde plaats:
Het betrof een Duitser [helaas ken ik zijn naam niet], die de avond daarvoor al een confrontatie
met de politie gehad zou hebben, de volgende dag zelf de politie
gebeld zou hebben, politie arriveerde, hij zou op de politie geschoten'
hebben en daarna getroffen door een kogelregen van 21 kogels……[10]
In beide gevallen voelde de politie zich "bedreigd" en werd het Verhaaltje "suicide by cop" [waar ik sowieso mijn twijfels bij heb, omdat het beide keren wel erg goed uitkwam] [11], erbij gehaald.
Gezien de wijze waarop de politie wegkomt met dodelijke geweldsincidenten [12] zal het de lezer niet verbazen, dat het OM in het geval van die Duitser in 2004, heeft afgezien van vervolging van de betreffende agenten, want het zou "zelfverdediging" zijn [13]
Zo gaat het bijna altijd [14] en in het enkele geval, dat agenten wel vervolgd worden, worden ze vrijgesproken [Rishi Chadrikasing, neergeschoten, toen hij al wegrende] [15] of komen ze er met zo'n lichte straf vanaf [zoals bij Mitch Henriquez, dood door nekklem], dat het een belediging is voor wat men "rechtsstaat" noemt. [16]
Zo gaat het dus in wat men "rechtsstaat" noemt
Recht voor de ene crimineel [Mokro Maffia] [17] is net iets anders dan recht voor de andere crimineel. [killer cops] [18]
Maar om op Halsema terug te komen:
Je mag toch verwachten, dat zij, nog los van de schuldvraag, de dood van een Amsterdammer, die waarschijnlijk nog verward was ook [19] ernstig zou opnemen en zich op zijn minst ook zo zou uitlaten.
Maar in het debat rond de terechte "buitensporig geweld van de politie" uitspraak van Bij1 raadslid Sylvana Simons [20], by the way een beschamend debat, waarbij partijen over elkaar struikelden om Sylvana Simons te veroordelen [21], maakte Femke Halsema de beschamende opmerking "trots" te zijn op de politie!
Moet je nagaan, na zo'n weerzinwekkende 21 kogels gebeurtenis.
Letterlijk zei zij [althans volgens AT5, dat ik hier citeer:
"De burgemeester sprak van een groot drama voor alle betrokkenen. 'Het onderzoek door de Rijksrecherche wordt versneld uitgevoerd vanwege het grote belang van de zaak. Wij moeten als leken hierop wachten. Ik heb gisteren met de betrokken agenten gepraat. Dit is niet waarom je agent wordt. Je wordt agent omdat je mensen wil dienen. Omdat je de stad veiliger wil maken. Het is een nachtmerrie en traumatische gebeurtenis voor de agenten. Deze agenten verdienen ons inlevingsvermogen en niet ons oordeel. We kunnen trots zijn op onze politie.' [22]
Pardon, nachtmerrie voor ALLE BETROKKENEN, dus ook voor de agenten, die 21 kogels hebben afgevuurd?
Verdienen zulke agenten ons "inlevingsvermogen?"
En……
"Nachtmerrie en traumatische gebeurtenis voor de agenten?"
WHO THE HELL IS IN THE COFFIN!
Wat ik mogelijk nog erger vind, is dat Halsema WEL de betrokken agenten heeft opgezocht, maar niet de moeder van Michael Fudge, het slachtoffer van de 21 politiekogels en ook de toevallige voorbijganger niet, die in zijn been was geraakt door het Wild West schieten van de agenten! [23]
Is dat het gedrag voor een "burgemeester voor alle Amsterdammers"?
Halsema heeft hier een lelijke steek laten vallen.HALSEMA IN DE MIN'KRAAKMAATREGELEN, DIE NEERKOMEN OP ILLEGALENJACHT
Naast haar weinig empathische houding naar een moeder, die haar zoon op dergelijke wijze [21 politiekogels] heeft verloren, is uw Wreker van het Onrecht allerminst te spreken over Halsema's aanscherping van de kraakmaatregelen, waarbij vooral de ongedocumenteerden van We are Here het slachtoffer kunnen worden, ook al beweert Halsema van niet.Lees daar alles over onder noot 24
HALSEMA IN DE PLUS
KETI KOTI
Zijn er dan helemaal geen zaken, waarover uw Wreker van het Onrecht haar goedkeuring over kan uitspreken?O zeker wel:
Zo heeft Halsema een goede en invoelende speech gehouden bij de jaarlijkse Keti Koti [herdenking afschaffing van de slavernij] [25], die indruk op mij heeft gemaakt, waarmee zij haar betrokkenheid toonde. [26]
Ook is zij goed en prominent aanwezig geweest bij de kort geleden gehouden herdenking van de Decembermoorden, waarbij zij een speech gehouden heeft en in de Fakkeloptocht heeft meegelopen.[27]EEN VAT VAN TEGENSTRIJDIGHEDEN
Ik zei het al:Min en PlusHet Halsema burgemeesterschap is een vat van tegenstrijdigheden
Solidair met de nazaten van het slavernijverleden [28], maar geen ondersteuning van de terechte bezorgdheid van Sylvana Simons over de 21 kogels executie van de politie [29], politiegeweld, dat maar al te vaak zwarte mensen en mensen van kleur treft.Mitch Henriquez, Rishi Chadrikasing, Michael Winters, Ihsan Gurz…….[30]Bij hoog en bij laag beweren, niet in te zetten op illegalenjacht [31], maar maatregelen nemen, die daar in feite op neer komen. [32]Beweren 'in de buurt te willen blijven van hen, die het moeilijk hebben"' [33], maar geen empathie tonen met een moeder, wier zoon is omgekomen door politiegeweld [34]En dan nu weer die geschiedenis met het Van Heutz standbeeld
B
HET ONRECHT GEWROKEN/BEWEGINGEN TOT BEKLADDING/VERNIELING VAN STRAATNAMEN EN STANDBEELDEN VAN KOLONIALE SCHURKEN
Er is een Beweging op gang, al een paar kaar eigenlijk, om slavenhandelaars en andere koloniale moordenaars te exposen, door het geromantiseerde beeld te debunken [35], te demonstreren tegen verheerlijkende films over deze lieden [36], door hun straatnamen te attaqueren [37] en hen letterlijk van hun voetstuk te halen, door hun standbeelden het water in te smijten [38], te bekladden of te vernielen [39]Ook strekt de beweging zich uit tot het herzien van het foutieve historische beeld, dat nog vaak in het onderwijs van deze lieden wordt geschetst en geen recht meer doen aan de -al is het maar al te vaak slechts met de mond beleden-algemeen gangbare ideeen -althans op papier- van Vrijheid, Gelijkheid en Broederschap. [40]Maar vergis u niet, lezer, ook "in de tijd" van de heren Bloedjassen zelf klonk kritiek op hun wreedheden. [41]Dit ter vermaning van al die lieden, die beweren, dat je hun [wan]daden "in zijn tijd" moet zien….[42]
En vergeet niet lezers:Straatnamen en standbeelden zijn niet slechts getuigen van een voorbije tijd, maar een Eerbewijs en Blijk van waardering, dat deze lieden niet verdienen. Daarom sta ik achter deze acties en Beweging. [43]
CHURCHILLMaar ook hedendaagse, 20ste Eeuwse Schurken ontspringen de dans niet!Sir Winston Churchill, een van de Bedwingers van het Derde Rijk [en dan ook zijn enige werkelijke verdienste], was niet alleen een racistische koloniaal [44][waarvan je nog kunt zeggen, dat dat in het vooroorlogse Engeland bij de meeste politici gangbaar was], maar ook een gifgasfanaat [lees noot 45] en was -geen geheim, verantwoordelijk voor grootschalige tapijtbombardementen op Duitse steden, die aan honderdduizenden burgers het leven heeft gekost,wat bovendien-het militair aanvallen van burgers en burgerdoelen- in strijd was met het Landoorlogsreglement. [46]Ook toen dus al.
Heel passend dus, dat zijn standbeeld onlangs is beklad.
GANDHI
Wat mij WEL pijn doet-al vind ik het op zich terecht- is dat onlangs het standbeeld van Mahatma Gandhi is beklad, met het woord "racist" erop geschreven. [47]Nu zullen sommigen van u denken:Wat een waanzin!
Gandhi was toch een vrijheidsstrijder, voor de onafhankelijkheid van India en nog geweldloos bovendien? [48]
Welnu, hoe pijnlijk ook, de waarheid moet onder ogen gezien:In zijn begintijd als advocaat in Zuid Afrika heeft Gandhi zich, volgens een aantal bronnen, denigrerend en racistisch uitgelaten over zwarte Zuid-Afrikanen, die hij "wild" en "ruw" zou hebben genoemd [49]Dat dateert uit zijn tijd in Zuid-Afrika [1893-1914] [50]
Nu kun je zeggen:Dat was hooguit in 1914, maar hij kon later van gedachten zijn veranderd?Misschien was hij later wat meer genuanceerd, maar kennelijk [nog] niet bijgedraaid, want volgens een citaat uit The Washington Post, zou hij in 1939 hebben gezegd:""I have no doubt about the soundness of my advice. However much one may sympathise with the Bantus, Indians cannot make common cause with them." [51]
In dat kader-als de bronnen de juiste informatie bevatten- is de bekladding van zijn standbeeld, terecht. Helaas……..
C
HET VAN HEUTSZ MONUMENT
We hebben hier in Amsterdam een heus Van Heutsz monument, dat destijds plechtig werd onthuld door koning Willem Alexanders overgrootmoeder, Koningin Wilhelmina [52].In 2004, is het beeld "omgedoopt" tot "Monument Indie-Nederland" monument"[53], maar de strekking is natuurlijk hetzelfde
In de loop der tijden is dat Van Heutsz monument vaak beklad en terecht, [54]Over de bekladding van dit monument, dat onlangs opnieuw, terecht, is beklad, gaat burgemeester Halsema dus aangifte doen. [55]
Waarom ik de bekladding van dit Monument een goede zaak is en de aangifte van de burgemeester zo laakbaar, dat ga ik nu onthullen, door een boekje open te doen over Van Heutsz.
D
VAN HEUTSZ
VAN HEUTZ/LIED VAN EEN MOORDENAAR
"Heb je wel gehoord van de moordenaar van HeutszDe Moordenaar van Heutsz uit HollandHij had 1000 liters Bloed aan zijn HandEn messen scherp geslepen
Van HeutszVan HeutszVan Heutsz zijn naam is kleinZijn daden benne wreedZijn daden benne wreedHij ja hij moordde bij de vleet
Hij heeft bedwongen met geweheheheldHij Jo van Heutsz die moderne Held
[Vrij naar de melodie van de ZilvervlootMeezingen aanbevolen] [56]
https://www.youtube.com/watch?v=xEefQ78PpCo
VAN HEUTSZWIE WAS VAN HEUTSZ?
Beschreven wordt nu militair en aarts koloniaal J.B. van Heutsz:
Geboren in Coevorden in een militaire familie, maakte de man carrierein het "Nederlands Indische" leger, ontwikkelde zich al sneltot een militaire hardliner [geen civiele, maar militaire "oplossing"voor Atjeh, dat zich niet wilde onderwerpen aan het Nederlandsekoloniale gezag] [57] en nam "enthousiast" als militair commandantdeel aan de onderwerping van Atjeh, bekend als de "Atjeh oorlog" [1873-1914] [58]
Dit heerschap, dat vanaf 1897 tot 1903 alscommandant de Atjeh persoonlijk de oorlog heeft geleid [59][daarvoor had hij ook al gevochten in Atjeh] [60]is samen met zijn rotgenoten als luitenant kolonel van Daalen [61], verantwoordelijkvoor duizenden doden. [62]
Als "beloning" voor zijn beulswerk heeft Van Heutsz het nog totGouverneur Generaal van "Nederlands Indie" geschopt. [63]Rechterhand van van Heutsz werd Hendrikus Colijn [64], een Nederlandsmilitair en premier tijdens de crisisjaren [jaren dertig], ook eenkoloniale Bloedjas.Hij was al actief geweest, lang voordat hij zichzelf aan vanHeutsz verbond, namelijk in de Lombok oorlogin 1894, waarin vele burgerslachtoffers vielen. [65]
Een inkijkje in de misdaden en mentaliteit van de man, Hendrikus Colijn, geeft hij zelf, ineen brief aan zijn vrouw:"Ik heb er een vrouw gezien die, met een kind van ongeveer 1/2 jaar op den linkerarm, en een lange lans in de rechterhand op ons aanstormde. Een kogel van ons doodde moeder en kind. We mochten toen geen genade meer geven. Ik heb 9 vrouwen en 3 kinderen, die genade vroegen, op een hoop moeten zetten, en zo dood laten schieten. Het was onaangenaam werk, maar 't kon niet anders. De soldaten regen ze met genot aan hun bajonetten. 't Was een verschrikkelijk werk. Ik zal er maar over eindigen" [66]Hier past zwijgen.
WAT HET VAN HEUTSZ MONUMENT BETREFT…….ONTHULLING MONUMENT/HET VERZETEr zijn voor Bloedjas van Heutsz talloze monumenten en standbeeldengebouwd. [67]Maar het meest geruchtmakende is het Van Heutsz monumentin Amsterdam, dat in 1935 werd onthuld door KoninginWilhelmina. [68]Dat monument is een gevaarte, dat een vrouw voorstelt metdaaronder een plaquette van Van Heutsz en het verheugt mij tezeggen, dat het idee van een monument voor deze massamoordenaarvoor zijn totstandkoming al fel werd bestreden, vooral in socialistische kringenvoor zijn totstandkoming al fel omstreden was. [69]Sterker nog:In de nacht na de onthulling door Koningin Wilhelmina, werd dat vermaledijde beeld al beklad met rode verf! [70]Het monument is dan ook [GOED ZO!] doelwit geweest vandemonstraties, bekladdingenen zelfs twee heuse bomaanslagen. [71]In 1984 werd de plaquette met de beeltenis van van Heutszgestolen [HAHAHAHAHA].De plaquette en ook de letters van zijn naam, zijn nooitteruggevonden. [72]Ook tegen andere monumenten voor van Heutsz, waaronderdat in zijn geboortestad Coevorden [73] was fel protest,onder andere van twee studenten, van wie een, Relus ter Beek,het nog geschopt heeft tot minister van Defensie en commissarisvan de Koningin in Drente. [74]Wat het Van Heutsz monument in Amsterdam betreft:In 2004 werd de naam veranderd in "MonumentIndie-Nederland 1596-1949"Alle verwijzingen naar Van Heutsz werden verwijderd. [75]Okay, maar de tekst "MonumentIndie-Nederland 1596-1949" is nog steedseen verwijzing naar een besmet koloniaal verleden!Belangrijk is nog te noemen, dat tegen het Van Heutszmonument destijds [in de negentiger] krachtig protest van een aantal buurtbewonersgeweest is. [76]
PROTESTEN TEGEN KOLONIAAL OPTREDEN/TOEN EN NUPROTESTEERDERS "IN DIE TIJD" UIT DE ANONIMITEIT/ALBERT HAHN, DE STUERS, THOMSON, "WEKKER' (PSEUDONIEMOUD OFFICIER W.A. VAN OORSCHOT)
Overigens, nogmaals nadrukkelijk:Ook "in de tijd" heeft nooit iedereen koloniale wandaden als "noodzakelijk" of "normaal" gezien:Niet alleen wist men het vaak niet, er waren wel degelijk protesten:Tegen het misdadige optreden van de latere premier Hendrikus Colijn [77] is ook "in die tijd" fel geprotesteerd en niet alleen door de socialisten, die sowieso tegen het kolonialisme waren, maar ook van militairen, die in Atjeh gediend hadden en niet socialistische parlementariers. [78].Uit de anonimiteit wil ik hier halen de protesteerders, het katholieke Kamerlid de Stuers en zijn liberale collega EN Atjeh veteraan [die het optreden dus veel te ver ging] Lodewijk Thomson. [79]Ook wil ik noemen de kritische artikelen in het Haagse Dagblad "De Avondpost", geschreven door ene "Wekker", het pseudoniem van oud-officier W.A. van Oorschot, die in Atjeh gediend had.Ik citeer hem:
"Dit gebrek aan onderscheid tusschen strijders en gezeten bevolking ; dit solidair verantwoordelijk stellen der goedgezinden voor daden der kwaadwilligen ; dit verkapte repraisaille-stelsel,; dit straffen van vaak onschuldigen voor de daden der schuldigen ; deze uiting van onmacht in den hoogsten graad, wordt getoloreerd door een verlichte natie; wordt gelast door een beschaafd bestuur; maar wekt o ! zooveel haat en verbittering en o! zooveel onrust, maar…. brengt veel geld in de boetekas en…. gebrek aan tuchtigingsmateriaal ontbreekt nooit.Ziedaar het huidig Atjeh-pacificatiestelsel ! "
EN
" Op nog andere wijze worden hoofden en bevolking vaak, ondanks zich zelven, in den strijd gemengd. Onschuldige gampong- bewoners worden vaak afgemaakt.Zoo is op Atjeh algemeen bekend het verhaal omtrent, een luitenant der cavalerie, die aan het zeestrand in Pedië, alwaar hij met den troep een bivak had betrokken, op een nacht een klewangaanval kreeg en uit weerwraak den volgenden ochtend den haria keudé, in de buurt waarvan hij in bivak lag, het hoofd afsloeg, omdat deze den commandant niet in tijds had gewaarschuwd. Voor dit geval moet genoemde officier eenige dagen arrest gekregen hebben. In Pedië boete moetende innen in vijf gampongs, liet een patrouille- commandant de vijf keutji's komen en gaf hun 15 minuten tijd om de boete in geld in te leveren.
Na verloop van die 15 minuten was de boete nog niet ingeleverd en werd de eerste keutji neergeschoten, omdat hij niets had meegebracht; de tweede onderging om dezelfde reden hetzelfde lot, ; de derde, vierde en vijfde brachten eenige dollars.
Zoo gaat in Atjeh het verhaal van een civiel gezaghebber in Pedië, die, onmachtig het herhaald opbreken der rails van de trambaan in zijn gebied te beletten, eindelijk eenige kwaadwilligen, die hem in handen vielen, dwars over de rails heeft laten binden en een locomotief over hunne lichamen laten rijden." [80] Dit uit:
"Hoe Beschaafd Nederland in de Twintigste Eeuw vrede en orde schept op Atjeh" [81]
Tenslotte mag niet vergeten worden politiek tekenaar Albert Hahn, die menig spotprent aan de volkerenmoord [onder leiding van Colijn] op Lombok wijdde. [82]
EPILOOG
Dat ze in de dertiger jaren zo achterlijk en narrow minded waren om een standbeeld te onthullen van "den bevestiger van het Nederlandsche gezag in de heele Indische Archipel [zie Youtube filmpje] [83] was een ding.Dat is 85 jaar geleden, toen teloorgaande koloniale Rijken nog alles eraan deden om de dekolonisatie [84] tegen te houden.
Dat echter heden ten dage, anno 2020, de burgemeester van Amsterdam, die zich een jaar geleden in haar toespraak nog onverbloemd solidair had verklaard met de nazaten van de slavernij in Suriname [85] en heeft toegezegd straatnamen in Centrum eiland te gaan vernoemen naar strijders tegen de slavernij en koloniale overheersing [86], Hoog van de Toren blaast tegen actievoerders [87], die, terecht, het standbeeld van massamoordenaar Van Heutsz weg willen hebben, is een klap in het gezicht van iedereen, die de vrijheid liefheeft!
En ja, apologeten van Van Heutsz:Ik heb het gelezen:Van Heutsz heeft zich verzet tegen het streven van een van de eerste multinationals "De Koninklijke Nederlandsche Petroleum Maatschappij Olie" [de latere Shell] om heel Atjeh leeg te roven en vond, dat de opbrengst of een deel daarvan, de bevolking daar ten goede moest komen. [88]Maar dat maakt hem niet minder een massamoordenaar. [89]
Terug naar Halsema:Geen aangifte moet gedaan worden tegen de dapperen, die het standbeeld van een moordenaar weg willen hebben.
U, burgemeester Halsema, had dat vermaledijde Beeld of Indie momument allang moeten slopen!Met uw aangifte [90] hebt u zich aan de verkeerde kant van de geschiedenis geplaatst.
De actievoerders hebben op dat monument geklad:
"Next Stop, Coentunnel" [91]
Ik wacht het af.
En ga zo door!
Astrid Essed
ZIE VOOR NOTEN
1 T/M 51
https://www.astridessed.nl/noten-1-t-m-51-halsema-doet-aangifte-van-bekladding-indie-monument-staan-aan-de-verkeerde-kant-van-de-geschiedenis/
EN
52 T/M 91