THOMAS OF LANCASTER, REBEL COUSIN OF KING EDWARD II
/FROM WARLORD TO SAINT
http://www.newworldencyclopedia.org/entry/Thomas_Plantagenet,_2nd_Earl_of_LancasterTHOMAS 2ND EARL OF LANCASTER
Thomas of Lancaster's main possessions (Maddicott).THOMAS OF LANCASTER'S MAIN POSSESSIONShttps://en.wikipedia.org/wiki/Thomas,_2nd_Earl_of_Lancaster
MURDER OF PIERS GAVESTON,INTIMATE FRIEND ANS[POSSIBLE] LOVER OF KING EDWARD II, UNDER THE DIRECT RESPONSIBILITYOF THE EARLS OF LANCASTER, WARWICK, HEREFORD AND ARUNDELMURDER OF PIERS GAVESTON,INTIMATE FRIEND ANS[POSSIBLE] LOVER OF KING EDWARD II, UNDER THE DIRECT RESPONSIBILITYOF THE EARLS OF LANCASTER, WARWICK, HEREFORD AND ARUNDELhttps://themortimersblog.wordpress.com/2017/03/22/a-royal-traitor-the-life-execution-of-thomas-of-lancaster-a-guest-post-by-stephen-spinks/
PONTEFRACT CASTLE, THOMAS OF LANCASTER'S FAVOURITECASTLE [INHERITED FROM HIS FATHER IN LAW, HENRY DE LACY, 3TH EARL OFLINCOLN, AT HIS DEATH IN 1311]IN HIS FAVOURITE CASTLE HIS SOCALLED "TRIAL" TOOKPLACE AND NEAR HIS FAVOURITE CASTLE, IRONICALLY, HE WAS EXECUTEDhttps://en.wikipedia.org/wiki/Pontefract_Castle#Historyhttps://en.wikipedia.org/wiki/Pontefract_Castle
Edward was twice jeered by Lancaster's garrison at Pontefract in 1317 & 1320 as he passed from north to south
EDWARD II WAS TWICE JEERED BY THOMAS OF LANCASTERAND HIS HOUSEHOLD, IN AT PONTEFRACT IN 1317 AND 1320, WHEN HEPASSED FROM NORTH TO SOUTH…..https://themortimersblog.wordpress.com/2017/03/22/a-royal-traitor-the-life-execution-of-thomas-of-lancaster-a-guest-post-by-stephen-spinks/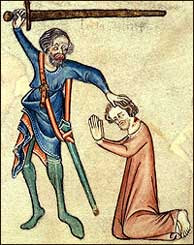 THE EXECUTION OF THOMAS, 2ND EARL OF LANCASTERhttp://www.luminarium.org/encyclopedia/thomasoflancaster.htm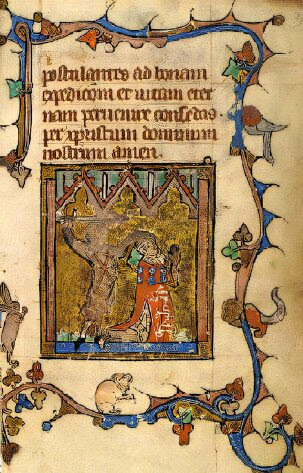 THE EXECUTION OF THOMAS, 2ND EARL OF LANCASTERhttp://www.englishmonarchs.co.uk/plantagenet_74.html
PLANTAGENETCOAT OF ARMS OF EDMUND CROUCHBACK [SON OFKING HENRY III, BROTHER OF KING EDWARD I ANDFATHER OF THOMAS, 2ND EARL OF LANCASTER], THOMAS,EARL OF LANCASTER AND HIS SUCCESSORShttp://www.newworldencyclopedia.org/entry/Thomas_Plantagenet,_2nd_Earl_of_Lancaster
Chapter one
Travelling to 14th century Medieval England….
INTRODUCTION:Readers,
This is a fascinating story about
Thomas of Lancaster and the persons
and events that played an important part in his
life in a very turbulent time.
But like
all fascinating stories, it is not told
in two minutes. It is a real longread.
To understand the political situation
in the early fourteenth century, especially
chapter one, four and five are important.
Chapters six describes the outbreak of the
war between Thomas and his cousin
the King, the chapters seven and eight the
dramatic end.
Chapters nine and ten, what happened
thereafter.
And I end with the Epilogue, giving my final opinionabout the life and activitities of Thomas of Lancaster.Read all the Chapters with care and attention and you
will enter the Medieval world…..
As the attentive reader will know, I have editedmy "Book" before
https://www.astridessed.nl/thomas-of-lancaster-rebel-cousin-of-king-edward-iifrom-warlord-to-saint/
OR
https://www.dewereldmorgen.be/community/thomas-of-lancaster-rebel-cousin-of-king-edward-ii-from-warlord-to-saint/
But to make it easily readable for my readers, who enjoy history like me, I'll send itto you in different chapters, so for you it is more easy to read and newreaders can wonder, how the story goes on
SO HERE COMES FIRSTCHAPTER ONEThe next chapters you'll see in the next days
ENJOY!
BEFORE CHAPTER ONE
"When you play the game of thrones, you win or you die.
There is no middle ground"https://en.wikipedia.org/wiki/ You_Win_or_You_Die
How many warlords were proclaimed "holy" after
their death and were venerated as Saints?
Not many, I presume…..
Read further and experience the excitement of a turbulent
time, with violent, lawless men, thirsty for power.Come with me…..Today I, your travel companion through the Middle Ages, introduce to you
an extroardinary man, who was a warlord, England's
de facto ruler for certainly four years, fighting his cousin
King Edward II for nearly ten years.His name was Thomas, the second Earl of Lancaster [1].
No, NOT to be confused with his younger brother Henry, third Earl of Lancaster, [2]
one of the ancestors of the House of Lancaster [3], that branch of
the Plantagenet Royal House, which fought
a battle to the death with another Plantagenet branch,
the House of York [4] in the Wars of the Roses. [5]
This was Thomas, second Earl of Lancaster, lesser
known, but in his time, a man of power and absolutely not insignificant.
That's the reason I write about him, because I feel
people should know more about him.Besides:He intrigues me
Because as I said, not only he was the de facto ruler in England
for certainly four years, fighting his cousin, King Edward II
for many years and making his own laws.
But again:
How many warlords end up "holy", as a Saint?
Follow me, through the chapters of history, containing
power,treason, ambition, passion
deceit, cruelty, but also….chivalry….
CHAPTER ONE
A
IN GENERAL/
FAMILY TIES/HISTORICAL CONFLICTS BETWEEN
KINGS AND BARONS/PERSONAL LIFE/POWER AND WEALTH
FAMILY TIES (1)
Thomas was the first cousin of King Edward II
[King from 1307-1327] [6], since Thomas' father, Edmund
Crouchback, the first Earl of Lancaster [7], was the younger brother of King Edward I [8],
,father of Edward II.
But he also was the uncle of Queen Isabella of France [9] [wife
of Edward II and daughter of the French King, Philip IV, the Fair,
the Hammer of the Templars] [10], since he was the half-brother
of her mother, Joan I of Navarre [wife of King Philip IV] [11]
Yes my readers, so complicated were the family relations of the
English nobility, not only because of internarriage
with each other, but also with French nobility [also Spanish,
Flemish and other, but often, French]
To give another example to "tease" you a little and showing
the complexity of noble family relations:
Edward II had two halfbrothers, Thomas, Earl of
Norfolk [12] and Edmund, Earl of Kent [13], since
his father Edward I remarried after the death of his first wife,
Edward II's mother, Eleanor of Castile. [14]
But the wife he remarried, was Margaret of France. [15]
the sister of the French
King, Philip IV [the Fair] [16], father of Isabella, future wife
of Edward II
[on the moment Edward I married the lady, Isabella was not
yet married to Edward II]
SO:
The Earls of Norfolk and Kent [halfbrothers of Edward II]
were, of course, the brothers in law of Queen Isabella, but
also her first cousins, since their mother, Queen Margaret of France [17], was
also the sister of Isabella's father, King Philip IV, the Fair. [18]
No wonder Papal Dispensation was often needed for noble
marriages! [19]
B
CONFLICT SEEN IN A BROADER LIGHT/ABOUT
CENTRALIZATION AND DECENTRALIZATION
Let's go to Thomas' interesting, but turbulent life, in a turbulent
time, which led to the disaster of many, including the King. [20]
As shows the story, Thomas of Lancaster had a major conflict with the
King, was four years long the uncrowned King and two times
leader of oppositional barons against King's power, leading two
rebellions against the King. [21]
Now some sources called Thomas lawless, violent and powerseeking. [22]
He may have been all that [I am not going to deny that, on the contrary],
but it is shortsighted to see the conflict only from that personal point of view.
It's more complicated:
Because this was not only a conflict between two powerful men,
cousins, one the King and the other close to the throne.
No:
Moreover this conflict revealed the eternal struggle between centralization and
decentralization.
Between a King and his feudal lords about who should control
the country.
When the King was a "strong leader", like Edward I [23], he held the
nobles in order, when the authority was weaker, the nobles
gained power.
The causes of a weak authority may have differed, but fact was,
that nobility, of course, took advantage of weak leadership.
C
EARLIER CONFLICTS BETWEEN KINGS AND THEIR BARONS [24]
KING JOHN [LACKLAND] AND HIS BARONS
As I wrote, apart from the specific circumstances [see below], the fight
between Edward II and his cousin, Thomas of Lancaster has to be viewed
in a broader light:
The struggle between centralization [the Kings absolute power, "divine
majesty"] [25]
and decentralization [increasing inluence of his feudal lords, the nobility].
Edward II was not the first King, who had serious conflicts with his barons
As well as his greatgrandfather John Lackland [John, King of England], [26]
as his grandfather, King Henry III [27], clashed with their barons:
Because the times changed:
Were John Lackland's father, King Henry II [28], as his brother, Richard I
of England [The Lion Heart] [29], kings, who ruled on the basis, that the King was
"above the law" [divine majesty"]
, in the time of John Lackland,
there were contrary opinions expressed about the nature of kingship, and many contemporary writers believed that monarchs should rule in accordance with the custom and the law, and take counsel of the leading members of the realm. [30]
[31]
Now John Lackland was, as a person, hard to
deal with and increasing troubles were ahead:
He had a serious conflict with Pope Innocentius III [32], which resulted in
an interdict of England [33] and John's excommunication [34]
King John was reported nearly to have converted to Islam in order
to get support from Caliph Nasir, asking for help…..[35]
He clashed [almost from the beginning of his reign]
with his barons, wanting to hold on
his "rights" and claimed an "almost imperial status" for himself as ruler. [36]
This resulted in a number of wars with the barons, leading
to the Magna Charta in 1315, enlarging the power of the barons. [37]
KING HENRY III AND HIS BARONS/SIMON DE
MONTFORT
During the reign of King Henry III [38], son of John Lackland and
grandfather of Edward II, at first peace seemed to be restored with
the barons. [39]
But…..nothing lasts forever!
Henry faced a true crisis with the barons, who rose against him
under the leadership of Henry's brother in law, Simon de Montfort,
6th Earl of Leicester [40], who had [seen in the light of that
time], radical reform ideas. [41]
He was the de facto ruler of England for less than a year. [42]
and is known to have established a Parliament, with not only
the barons and the knights of the shires [43], but also burgesses
[44] of the major towns. [45]
This parliament is sometimes referred to as the first English parliament and Montfort himself is often termed the founder of the Commons.[46]
At the end, he died in the battle of Evesham in 1265, beaten by
the troops of prince Edward [eldest son of Henry III], the latter King
Edward I [47]
In sofar there is a similarity with Thomas of Lancaster, who also ruled England
[de facto] and seemed to have been influenced by
Simon de Montfort's ideas. [48]
That being said:
Yet I think, that Thomas, far more than Simon de Montfort,
had a personal power motive to wage war on his cousin Edward II.
Besides I don't think, that Thomas of Lancaster was interested in more
reforms than greater power for the barons.
D
THOMAS OF LANCASTER, DESCENT AND FAMILY TIES [EXTENDED] (2)
Thomas of Lancaster [c 1278-1322], who became the great adversary of his cousin
King Edward II, was the eldest son of Edmund Crouchback, 1st Earl
of Lancaster [49], who
was the second son of King Henry III [50], and brother of King Edward I. [51]
Thomas' younger brother was Henry, [later the 3rd Earl of Lancaster] [52], ancestor
of the House of Lancaster. [53]
SO:
He was the cousin of King Edward II, since his father [Edmund Crouchback] was
the brother of Edward II's father, King Edward I.
Thomas' mother was Blanche of Artois [54], daughter of Count
Robert I of Artois [55], who was the son of the French King Louis
VIII [56] and the brother of King Louis IX [also called "Saint Louis"] [57]
Which made Blanche the niece of King Louis [IX]
"Saint Louis"
SO:
Thomas of Lancaster descended from both English and French royal
Houses, being the grandson of King Henry III and the greatgrandson
of the French King Louis VIII.
A good Medieval curriculum vitae!
But there was more to the story:
When his mother, Blanche of Artois, married his father,
Edmund Crouchback, she was a Dowager Queen, having been
married with King Henry I of Navarre. [58]
From that marriage, a daughter was born, Joan I of Navarre. [59]
And this Joan I of Navarre was the mother of Isabella of
France, the wife of King Edward II.
Thomas was, therefore, the cousin of King Edward II, and
the uncle of Queen Isabella of France!
E
THOMAS OF LANCASTER/PERSONAL LIFE
Thomas of Lancaster was married with Alice de Lacy [60], daughter
and heiress of Henry de Lacy, Earl of Lincoln [61].
Jure uxoris [inheritance by the right of a wife] [62] Thomas had inherited in 1311 the lands of his father in law,
for which he paid homage to King Edward II [quite a story! See below] [63],
which made him rich and powerful, in combination with the lands he had
inherited from his father. [64]
The marriage is assumed to be unhappy [65] and they had no children together.
Although, Thomas fathered, llegitimately, two sons with another woman. [66]
Alice was abducted in 1317 by Richard de St Martin, a knight in the service
of John de Warenne, 7th Earl of Surrey. [67]
This incident caused a feud between Lancaster and Surrey; Lancaster divorced his wife and seized two of Surrey's castles in retaliation. King Edward then intervened, and the two Earls came to an
uneasy truce.[68]
F
POWER AND WEALTH
Because of his royal position and the inherited lands of his
father and father in law, Thomas was one of the richest and
most powerful men in England.
His annual income was a huge eleven thousand pounds. [69]
Of course it was easy for a that powerful man to raise
an army, when the time was ripe…..
SEE YOU SOON, FOR CHAPTER TWO
ASTRID ESSED
NOTES 1 – 250