THOMAS OF LANCASTER, REBEL COUSIN OF KING EDWARD II/FROMWARLORD TO SAINT/CHAPTER THREE
http://www.newworldencyclopedia.org/entry/Thomas_Plantagenet,_2nd_Earl_of_LancasterTHOMAS 2ND EARL OF LANCASTER
Thomas of Lancaster's main possessions (Maddicott).THOMAS OF LANCASTER'S MAIN POSSESSIONShttps://en.wikipedia.org/wiki/Thomas,_2nd_Earl_of_Lancaster
http://www.newworldencyclopedia.org/entry/Thomas_Plantagenet,_2nd_Earl_of_LancasterTHOMAS 2ND EARL OF LANCASTER
Thomas of Lancaster's main possessions (Maddicott).THOMAS OF LANCASTER'S MAIN POSSESSIONShttps://en.wikipedia.org/wiki/Thomas,_2nd_Earl_of_Lancaster
MURDER OF PIERS GAVESTON,INTIMATE FRIEND ANS[POSSIBLE] LOVER OF KING EDWARD II, UNDER THE DIRECT RESPONSIBILITYOF THE EARLS OF LANCASTER, WARWICK, HEREFORD AND ARUNDELMURDER OF PIERS GAVESTON,INTIMATE FRIEND ANS[POSSIBLE] LOVER OF KING EDWARD II, UNDER THE DIRECT RESPONSIBILITYOF THE EARLS OF LANCASTER, WARWICK, HEREFORD AND ARUNDELhttps://themortimersblog.wordpress.com/2017/03/22/a-royal-traitor-the-life-execution-of-thomas-of-lancaster-a-guest-post-by-stephen-spinks/
PONTEFRACT CASTLE, THOMAS OF LANCASTER'S FAVOURITECASTLE [INHERITED FROM HIS FATHER IN LAW, HENRY DE LACY, 3TH EARL OFLINCOLN, AT HIS DEATH IN 1311]IN HIS FAVOURITE CASTLE HIS SOCALLED "TRIAL" TOOKPLACE AND NEAR HIS FAVOURITE CASTLE, IRONICALLY, HE WAS EXECUTEDhttps://en.wikipedia.org/wiki/Pontefract_Castle#Historyhttps://en.wikipedia.org/wiki/Pontefract_Castle
Edward was twice jeered by Lancaster's garrison at Pontefract in 1317 & 1320 as he passed from north to south
EDWARD II WAS TWICE JEERED BY THOMAS OF LANCASTERAND HIS HOUSEHOLD, IN AT PONTEFRACT IN 1317 AND 1320, WHEN HEPASSED FROM NORTH TO SOUTH…..https://themortimersblog.wordpress.com/2017/03/22/a-royal-traitor-the-life-execution-of-thomas-of-lancaster-a-guest-post-by-stephen-spinks/
THE EXECUTION OF THOMAS, 2ND EARL OF LANCASTERhttp://www.luminarium.org/encyclopedia/thomasoflancaster.htm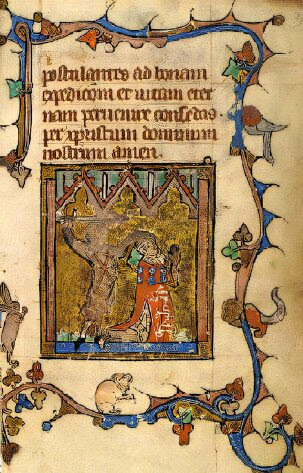 THE EXECUTION OF THOMAS, 2ND EARL OF LANCASTERhttp://www.englishmonarchs.co.uk/plantagenet_74.html
PLANTAGENETCOAT OF ARMS OF EDMUND CROUCHBACK [SON OFKING HENRY III, BROTHER OF KING EDWARD I ANDFATHER OF THOMAS, 2ND EARL OF LANCASTER], THOMAS,EARL OF LANCASTER AND HIS SUCCESSORShttp://www.newworldencyclopedia.org/entry/Thomas_Plantagenet,_2nd_Earl_of_Lancaster
PLANTAGENETCOAT OF ARMS OF EDMUND CROUCHBACK [SON OFKING HENRY III, BROTHER OF KING EDWARD I ANDFATHER OF THOMAS, 2ND EARL OF LANCASTER], THOMAS,EARL OF LANCASTER AND HIS SUCCESSORShttp://www.newworldencyclopedia.org/entry/Thomas_Plantagenet,_2nd_Earl_of_Lancaster

Dear Readers
Recently I sent you chapter one and two of my "book" article "Thomas of Lancaster, rebel cousin of king Edward II, from warlord to Saint"It is a travel to 14th century history of England and narrates the turbulent lifeof Earl Thomas of Lancaster, cousin of king Edward IIBecause it is extended, I do you the favour of sending my major article to you in chapters
So recently the chapters one and two
https://www.astridessed.nl/thomas-of-lancaster-rebel-cousin-of-king-edward-ii-from-warlord-to-saint-chapter-one/
Today, chapter threeENJOY and travel with me to 14 century England……
CHAPTER THREE
CHAPTER THREE
THOMAS OF LANCASTER/CONFLICT WITH HIS COUSIN,
KING EDWARD II
From day one?
No.
Because of the bitter battle between King Edward II and his
cousin, Thomas of Lancaster, there are people, who think,
that they were enemies from the very beginning.
However, that's not the case.
Originally, Thomas was loyal to Edward and in good terms with him,
also before his accession of King.
For example:
In 1305, Thomas was forced to apologise to Edward for being unable to come and attend him, as he was ill. Edward wrote back to say that he hoped to visit Thomas soon, "to see and to comfort you." [76]
At Edward's Edward's coronation, on 25 february 1308, Thomas carried Curtana,
the sword of St Edward the Confessor [one of the last
Anglo Saxon Kings before William the Conqueror] [77]
And when you read the rest of the story, it will come as
a surprise to you, that according to some sources,Thomas was not after Kings' favourite Piers Gaveston [78] from day one, but was initially rather on good terms
with him. [79]
He remained loyal to Edward, when in the spring of 1308, the majority
of the barons were pressing for Piers Gaveston's exile. [80]
However it seems, that in november 1308, Thomas suddenly
left the Court, from reasons unknown. [81]
ASTRID ESSED
NOTES 1 -250