CORONAMAATREGELEN NEDERLAND/WAT WEINIGEN ZICH REALISEREN…….
SLIK NIET IEDERE OVERHEIDSMAATREGEL VOOR ZOETE KOEK, ZEKER NIET NA DE CORONACRISIS!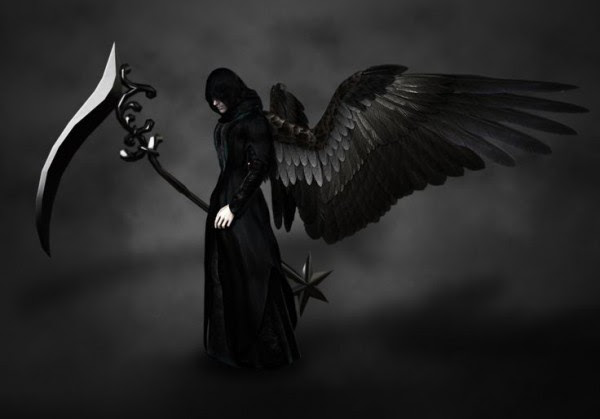 ENGEL DES DOODS, HET CORONAVIRUS!

Maak Rutte niet tot Held van het Volk
Het ziek-rechtse en xenofobe, onfrisse nieuwsmedium Geen Stijl is wel het laatste, dat ik zou aanbevelen en dat zal ik nu ook zeker niet doen.Toch las ik er laatst een stukje op [ja, je moet nu eenmaal je tegenstanders blijven volgen], dat lang niet zo onzinnig was als je zou denken [al zullen ze die overwegingen om hun eigen redenen hebben gemaakt].
Laat ik mijn gezworen vijanden eens citeren:
"Spannend. De premier spreekt. Wederom de natie toe. Wat gaat het worden? #BlijfThuis tot 1 mei? Tot 1 JUNO? ALLE winkels dicht? Staatssupermarkten in ieder dorp of stad? Alleen nog maar de deur uit met een mondkapje? (Bestellen bij de Rijksoverheid voor € 27,50 het stuk – opbrengst komt ten goede aan Oeganda.) Alle macht naar Brussel en 's ochtends nationaal Ellie's Coronalied zingen bij de EU-vlag? Schiphol dicht? Avondklok? Soldatenlaarzen in de straat? Onder de 60 ook niet meer op de IC? Netflix-verbod en alleen nog NPO? Of gaat die peilinggeinponem breeduit lachend 1 APRIL zeggen? Tjoep Tjoep naar de STAATSOMROEP.UPDATE: Nederland sowieso tot 28 april in huidige lockdown. Rutte herhaalt alle maatregelen. Bezweert demense om geen plannen voor de meivakantie te maken. En complimenteert vervolgens iedereen met goed meedoen en hard werken en braaf luisteren etcetera.
UPDATE: HIERRR alle maatregelen. Nou. Volhouden maar hè.
Update: Comments closed. U bent welkom in het CoronaCafé." [1]
Ik weet het.Hatelijk als altijd, zoals die opmerking over Oeganda, die ook nog eens nergens op slaat.Maar toch, nogmaals, minder onzinnig dan je van Geen Stijl je zou verwachten
Ook ik, maar dan bekeken vanuit een anti xenofobe en anti racistische hoek, heb zo mijn gedachten over al die Overheidsmaatregelen tegen het dodelijke Coronavirus. [2]Begrijp mij niet verkeerd.Dat virus is een HEL, een levensgevaarlijk virus, dat dood en verderf zaait in Azie, Europa, Noord, Midden en Zuid-Amerika, in Afrika, ja overal in de wereld.Een virus, waarvoor wij allemaal terecht bang zijn, alle ten dienste staande voorzorgsmaatregelen tegen moeten nemen EN die Overheidsmaatregelen zijn dus meer dan brood en brood nodig.Ik ga ze hier niet herhalen.Zie noot 3Zie de 'REDEVOERING van Neerlands premier Rutte. [4]
MAAR
Ja, er zijn een aantal "maars"
Ik vraag mij af, hoeveel mensen DAT nu zullen beseffen
Want op dit moment zal Rutte vrijwel ieder's grote Held zijnOmdat hij-volgens vox populi [5], ik heb het niet zo op dat woord] "leiderschap"toont, Neerlands Hoop is in Bange Dagen en de mensen moed in spreekt.En ik moet toegeven, dat dat zo overkomt, getuige zijn redevoeringen [6]Shout outs [7] -terecht- naar de zorgmedewerkers, ook de schoonmakers [8]-mooi, die worden immers vaak vergetenShout outs naar vrijwel de hele Nederlandse bevolking [9]FIJN!
MAAR 1RUTTE ALS HELD
LATEN WE DIT NIET VERGETEN!
Premier Rutte BLIJFT de premier, die als Staatssecretaris ooit eens is veroordeeld wegens aanzetten tot discriminatie [10], die de xenofobe "Brief aan alle Nederlanders" [11] heeft geschreven, de "Pleur op" premier [12], de premier van de draconische bezuinigingen, de premier, die moeite heeft met excuses over het slavernijverleden. [13]EN laten we dit niet vergeten:De premier onder wiens verantwoordelijkheid, oorlogsmisdaden in Irak hebben plaatsgevonden. [14]
Is dat flauw om dat aan te halen, juist nu in Coronatijden te noemen?Heeft dat "niets te maken" met zijn "émpathische" aanpak van de crisis?
Wel degelijk.
Wie dat vergeet, kan nog wel eens een lelijke Pijp roken.
Houd dat dus in gedachten, lezers!
Want we moeten ons realiseren, dat dezelfde Overheid, die nu een en al zorgzaamheid uitstraalt, ook onze [daarmee bedoel ik de meeste mensen, die geen Rothschild [15] inkomen hebben- ook vaak onze tegenstander blijkt, niet alleen qua bezuinigingen, maar ook als onderdrukkend Staatsapparaat.Want neem nou de Politie, dat verlengstuk van het Staatsapparaat, dat momenteel als gemoedelijke dorpsagent functionneert [nog we]] om ons te helpen, de aangescherpte maatregelen na te leven in belang van onze eigen gezondheid.Allemaal leuk en wel, maar zijn we het structurele politiegeweld al vergeten?Ja?Dan herinner ik u er graag aan, [16]
MAAR 2MAATREGELEN IN CORONATIMES AND AFTER
Er is nog iets belangrijker dan je geen Rad voor Ogen laten draaien door Rutte's troostende, empathische en opbeurende Speeches, dat zijn de MAATREGELEN, die nu genomen worden en heel ver gaan voor een land in vredestijd, zoals Rutte ook al opmerkte.
TER VERDUIDELIJKING
Ik en niemand met common sense zal ontkennen, dat het van het uiterste belang is, maatregelen te nemen, tegen dat levensgevaarlijke virus, dat op 27 februari anno Domini 2020 Nederland binnenkwam en vandaag, op 1 april, 1173 dodelijke slachtoffers heeft geeist! [17]En het einde is nog niet in zicht.
Maar daar gaat het hier niet om.De maatregelen [en misschien komt er nog wel een verscherping, zoals een Lockdown] zijn dan weliswaar noodzakelijk.
MAAR WAT GEBEURT ER NA CORONA?
Want lezers, een Lockdown [18] kan nog volgen, zoals in andere landen al het geval is [19], evenals de instelling van de noodtoestand of avondklok. [20]Dat zijn zware maatregelen, meestal alleen genomen in een noodsituatie [waarin we hier verkeren], of……in een dictatuur of tegen het dictatoriale aangrenzende regines.Zo heeft de extreem-rechtse Hongaarse premier Orban de coronamaatregelen al aangegrepen om vrijwel alle macht naar zich toe te trekken. [21]
Nu is die premier Orban een extreem-rechtse griezel [22] en verkeren we hier gelukkig-nog- niet in vergelijkbare situaties, maar het enge aan extreme maatregelen is, dat zij niet zo gemakkelijk weggaan, als ze zijn gekomen!
Zo is in Frankrijk de noodtoestand beeindigd, die na terroristische aanslagen was ingesteld, maar is veel -zoals extra bevoegdheden van politie en Justitie- in een nieuwe wet gegoten. [23]Maar ook al verdwijnen noodtoestanden zonder "verruiming" van de Wet, ze kunnen a la minute weer worden ingevoerd!
MAAR 3POLITIE, MILITAIREN EN DE WET
Beste lezers, hebben jullie meegekregen, dat Nederlandse militairen zijn teruggeroepen uit Afghanistan, vanwege het Coronavirus? [24]En dat er wordt gesproken over mogelijke inzet van Defensie om het Coronavirus te bestrijden? [25]Zo op het eerste gezicht lijkt dat in de ogen van de publieke opinie sympathiek en in ieder geval nodig.
Maar iedere stap, waarbij geweldsinstellingen van de Staat worden ingeschakeld, dienen maar beter goed in de gaten gehouden te worden.Duidelijker geldt dat nog voor de politie:
Je ziet ze momenteel veel meer in het straatbeeld, mensen gemoedelijk [tot nu toe mijn waarneming] toesprekend, als ze zich niet aan die anderhalve meter afstand houden.Je ziet ze ook mensen helpen, die hun boodschappen laten vallen.Aardig toch.Individueel wel, ja
Maar, en dat is nog weer een maar:
Het zou best kunnen gebeuren, dat als het Coronavirus heftiger om zich heen grijpt en mensen zich niet altijd houden aan de nu gegeven voorschriften [wat ik trouwens ook onverantwoordelijk voel en waarover ik mij kan opwinden, omdat zij anderen, inclusief mijn persoontje, in gevaar brengen], die politie meer en zwaardere bevoegdheden krijgt.
Dan hebben ze waarschijnlijk niet meer zo'n gemoedelijke dorpsagent achtige uitstraling en zien we het ware, repressieve gezicht.
En wat, als alles achter de rug is en de beperkende maatregelen worden opgeheven, maar ze worden in een ruimere wet gegoten, met ruimere bevoegdheden voor Politie en Justitie, zoals in Frankrijk? [26]
DE "ZOETE KOEK" MAARHET "ZOETE KOEK" PUBLIEK
Wat ik misschien nog het meest verontrustend vind is de houding, die de bevolking zou kunnen gaan aannemen, jegens het "Gezag" Het is leuk, sympathiek en solidair, allerlei shout-outs te doen tegenover zorgmedewerkers, artsen en laten we vooral schoonmakers en vuilnismannen niet vergeten, maar laat het daarbij blijven en laten niet Rutte en zijn kabinetsleden in die hulde gaan delen.
Dat is een Ding.
Maar wat nu, als mensen GEWEND raken aan de maatregelen, die nu worden opgelegd, zeker als het langer gaat duren.Als men het ook NA de Coronacrisis meer voor Zoete Koek gaat slikken als de Overheid verdergaande maatregelen oplegt, omdat het nodig is.
Omdat er echt of vermeend terrorisme dreigt?Omdat er teveel vluchtelingen deze kant opkomen?
Als de politie verruimde bevoegdheden krijgt, misschien vaker in het straatbeeld verschijnt, mensen te pas en te onpas blijft aanspreken?
Wat dat "terrorisme" betreft, al een griezelig voorbeeld.Uit niets is gebleken, dat de tramschutter in Utrecht, Gokmen T, een "terroristisch motief" had [want wat was zijn politieke motief, in welk opzicht was dit gericht tegen de Overheid] [27]Toch is hij veroordeeld tot levenslang vanwege een "terroristische daad" [28]En een nog enger detail:Hij schijnt zwakbegaafd te zijn.[29]Waarom dan uberhaupt terecht gestaan?
Als we dit al hebben laten passeren zonder veel of felle kritiek [ik heb daar tenminste niets over gelezen], wat dan met eventueel nieuwe en draconischere, in wetgeving gegoten maatregelen, die ooit zijn afgeleid van niet meer noodzakelijke anti Coronavirus maatregelen?
Ik wil, dat u daar eens heel goed over nadenkt, wat ik ook ga doen.
Ik zal tenslotte mijn eerste bedenkingen, die tot dit artikel geleid hebben, met u delen:
In hoeverre worden de nu noodzakelijke Staatsmaatregelen [we hebben die Overheid nu eenmaal] gegoten in wetgeving?In hoeverre krijgt, op de lange termijn, hierdoor de politie meer macht en bevoegdheden?In hoeverre worden begrippen als "noodtoestand" in de nabije toekomst misbruikt?
Lezers
STAY ALERTSTAY SAFE!
Astrid Essed
ZIE VOOR NOTEN