KING PHILIP THE FAIR, FATHER OF ISABELLA OF
FRANCE
A 15th-century depiction of Isabella
ISABELLA OF FRANCE
HISTORICAL IMAGE
i
FICTION
ISABELLA OF FRANCE DAUGHTER OF THE FRENCH
KING PHILIP IV, THE FAIR
WIFE OF KING EDWARD II,
MOTHER OF THE LATER KING EDWARD III
SISTER TO THE SUCCEEDING KINGS
LOUIS X OF FRANCE, PHILIP V OF FRANCE, CHARLES
IV OF FRANCE
SHE IS ACCOMPANIED BY HER LADY IN WAITING, JOAN
DE GENEVILLE [DE JOINVILLE, OF FRENCH DESCENT],
WIFE OF ROGER MORTIMER, LATER LOVER OF
QUEEN ISABELLA
IMAGE FICTION, FROM THE FILM
"LES ROIS MUADITS" [THE ACCURSED KINGS]
ISABELLA OF FRANCE, FICTION, FROM
THE FILM "LES ROIS MAUDITS"
QUEEN ISABELLA OF FRANCE, DAUGHTER TO THE FRENCH KING
PHILIPS IV [LE BEL]
HISTORICAL FICTION
ROGER MORTIMER, 1ST EARL OF MARCH, PARTNER
IN CRIME AND MOST LIKELY LOVER OF QUEEN ISABELLA
OF FRANCE
ROGER MORTIMER AND QUEEN ISABELLA ON THE FOREGROUND
15TH CENTURY HISTORICAL  IMAGE
HISTORICAL IMAGE
HUGH LE DESPENSER THE YOUNGER, [ALONG WITH HIS
FATHER, THE ELDER] FAVOURITE TO KING EDWARD II,
WHO DIED A HORRIBLE DEATH AT THE ORDERS OF
QUEEN ISABELLA AND [MOST LIKELY] LOVER
ROGER MORTIMER AFTER THE INVASION OF
ISABELLA AND MORTIMER, WHICH LED TO THE DOWNFALL
AND FINAL DEATH OF KING EDWARD II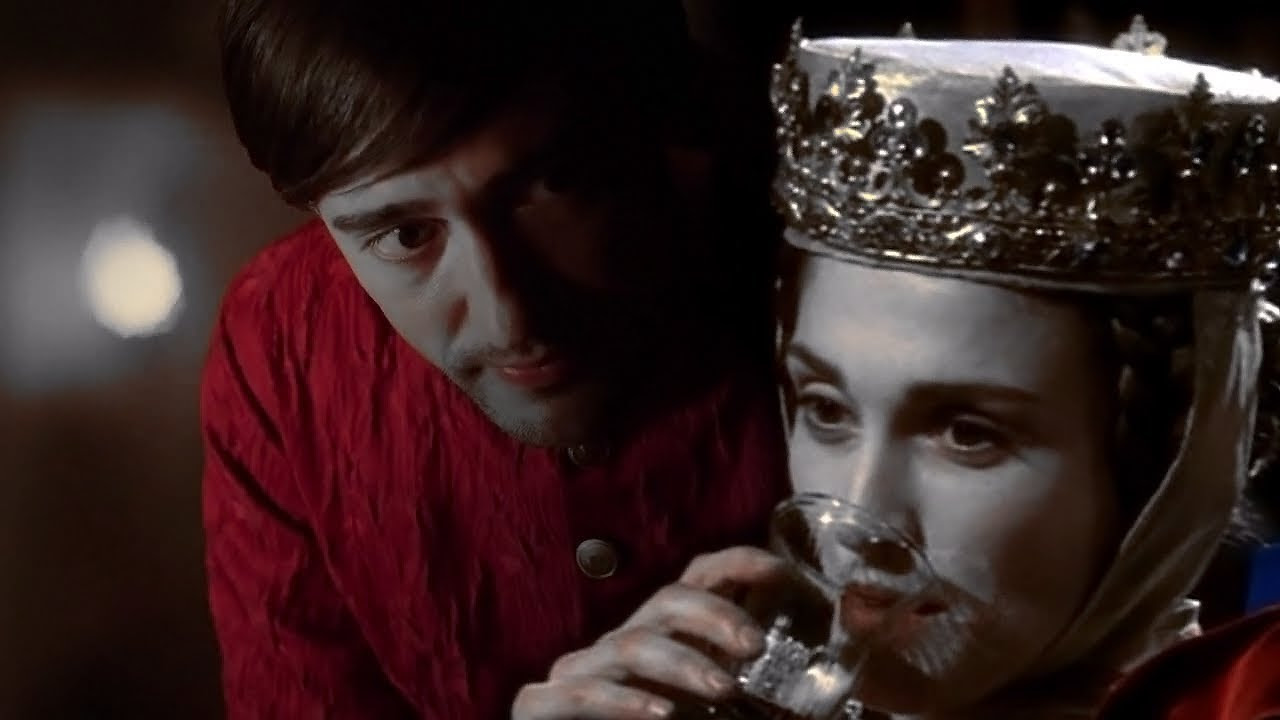 KING EDWARD III
FICTION
EDWARD II AND ISABELLA IN FICTION/REACTION TO THE
COMMENTS OF KATHRYN WARNER [EDWARDTHESECONDBLOGSPOT]
ABOUT "THE SHE WOLF OF FRANCE" BY MAURICE DRUON
This [rather long] article is divided in
A
KATHRYN WARNER'S POSTS
B
HISTORY OF THE FIRST HALF OF THE FOURTEENTH
CENTURY/
ENGLAND AND FRANCE
C
MY COMMENTS ON THE POST OF KATHRYN WARNER
ON HER BLOG: EDWARDTHESECONDBLOGSPOT
D
TEXT OF KATHRYN WARNER'S POST, ON WHICH
I COMMENT
TO MY READERS
In this article, for the second time a critical comment
on historian/writer Kathryn Warner's remarks about
the historical novel "The She Wolf of France", from
the French historian/writer Maurice Druon.
See her comments
http://edwardthesecond.blogspot.nl/2006/05/edward-ii-novel-of-week-2-she-wolf-of.html
Below I give  my readers a further explanation
about Warner's posts as well [what's more important!]
background information about
the first half of
the fourtheenth century, regarding France and England.
But who knows already a lot about this
historical period, skip directly to
"MY COMMENTS ON THE POST OF KATHRYN WARNER
ON HER BLOG: EDWARDTHESECONDBLOGSPOT"
For the rest of my readers
ENJOY THIS TRAVEL TO THE PAST AND READ BELOW!