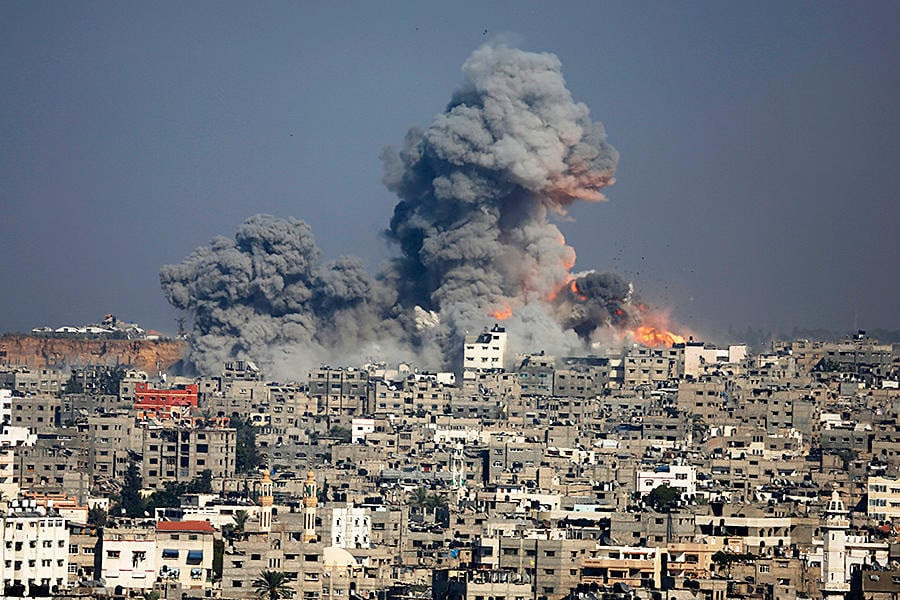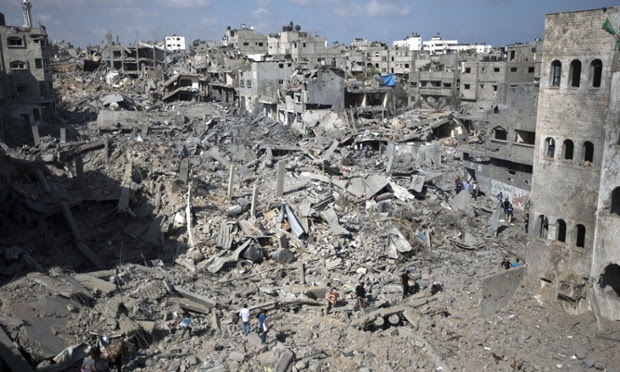 VERWOESTING GAZAhttps://www.astridessed.nl/vier-doden-gaza-door-aanval-israelcommentaar-op-nos-berichtgeving/ISRAELISCHE BEZETTING EN ONDERDRUKKING!
ISRAELISCHE NEDERZETTINGEN IN BEZET PALESTIJNS GEBIED/IN STRIJD MET HET INTERNATIONAAL RECHTBEZETTING, LAND EN WATERROOFhttps://www.astridessed.nl/israel-breidt-nederzettingen-uitcommentaar-op-nos-berichtgeving/ISRAELISCHE BEZETTING EN ONDERDRUKKING!
ETNISCH GEZUIVERDE PALESTIJNEN IN 1948http://www.palestineremembered.com/Articles/General/Story1649.htmlhttp://la.indymedia.org/news/2007/06/201927.php
BEZETTING, VERWOESTING EN ETNISCHE ZUIVERINGENVAN PALESTINAALLE REDEN DUS VOOR NIET ALLEEN EEN ECONOMISCHE,MAAR OOK EEN CULTURELE BOYCOT!
60 JARIG BESTAAN ISRAELISCH PHILHARMONISCH ORKEST/TV UITZENDING/CULTURELE BOYCOT ISRAEL!/NU!
AANHET BESTUUR VAN STINGRAY CLASSICA [Voormalig "BRAVA"]
Onderwerp:Uitzending 60 jarig bestaan van het Israelisch Philharmonisch Orkestop woensdag 14 augustus 2019
Geacht Bestuur,
Vrijwel altijd word ik aangenaam verrast door de rijke schakering aanklassieke programma's op uw TV zender, varierend van opera's, concerten, etc.Deze keer niet.
Want wie schetst mijn -onaangename- verbazing, dat ik het volgende bericht in mijn TV gids [die een copie van deze brief ontvangt] aantrof:
WO 14-8
STINGRAY CLASSICA
21.31-23.26
ISRAEL PHILHARMONIC ORCHESTRA: 6OTH ANNIVERSARY
Op het eerste gezicht lijkt dat wederom een aankondiging van enkeleuren van genietingen van klassieke muziek, maar wie doordenkt, beseft, dat hier veel meer aan de hand is.
Want die ongetwijfeld mooie muziek, die ten gehore gebracht wordt, is afkomstig van een Orkest uit een land, dat sinds jaar en dag de mensenrechten schendi, bezet, onderdrukt en lak heeft aan het Internationaal Recht. [1]Dat land heet Israel en is gesticht op de grondvesten van etnische zuiveringen,landroof en schending van het zelfbeschikkingsrecht van de oorspronkelijkePalestijnse bevolking.Lees voor meer achtergronden [die u eigenlijk zou moeten kennen] meer onder noot 2.
BEZETTING, ONDERDRUKKING,NEDERZETTINGEN
Maar dat was 1948 [stichting van de Staat Israel, gepaard gaande metetnische zuiveringen van meer dan 750.000 Palestijnen], wat de basis gelegdheeft voor het huidige conflct.
Nu naar latere, maar niet minder huiveringwekkende Tijden:
Zoals u ongetwijfeld weet, bezet Israel sinds 1967 de Palestijnse gebieden,de Westelijke Jordaanoever [Westbank], Oost-Jeruzalem en Gaza [3], metdaaraan gepaard gaande onderdrukking, mensenrechtenschendingen enoorlogsmisdaden, die vooral hebben plaatsgehad [en nog plaatshebben] bij devele Israelische militaire invallen, vooral in Gaza. [4]Een bezetting is sowieso illegaal, maar daarenboven is Israel nog eens kampioen schendingen van het Internationaal Recht [5], vooral in het negerenvan VN Veiligheidsraadsresolutie 242, die Israel al in 1967 opriep [en Veiligheidsraadsresoluties zijn bindend], zich terug te trekken uit bezet gebied. [6]
Helaas is dat nog niet alles, want Israel maakt zich schuldig aan apartheidsmaatregelen zoals een ongelijk rechtssysteem in Israel -waar het 'gewone" recht geldt- en in de bezette Palestijnse gebieden-waar voor gewonePalestijnse burgers het Militair Recht geldt- [7]
NEDERZETTINGEN
Er is nog veel meer, zoals de illegale uithongeringsblokkade van Gaza [8]en de tevens illegale Israelische Muur, die diep ingrijpt in het dagelijksleven van de bezette Palestijnse bevolking en deels gebouwd is op bezetPalestijns land [9]
Maar laten we naast deze diepe humanitaire ellende eens kijken naar de sinds eind zestiger jaren in bezet Palestijns land gebouwde Israelische nederzettingen.Die zijn niet alleen in strijd met het Internationaal Recht [10] en er wordt nog steeds bijgebouwd [11], daarnaast gedragen vele kolonisten [bewoners vannederzettingen] zich uiterst agressief en gewelddadig tegen de bezette Palestijnse bevolking, zonder veel consequenties voor hen [die kolonisten dus]NEEN, sterker nog:Deze gewelddadige kolonisten worden vaak nog gesteund door het Israelische bezettingsleger ook! [12]
NOORD KOREA
Nu hoor ik u zeggen:Wat een ellende allemaal, maar wat heeft een cultureler uitwisseling nu met politiek te maken?Dan heb ik een tegenvraag voor u:Zou u ook een TV uitzending wijden aan het zoveel jarig bestaan van hetState Symplhony Orchestra of the Democratic People's Republic of Korea, met andere woorden het Noord Koreaanse Staats Orkest [13], dat ongetwijfeld ookeen prachtige performance [ze hebben een Westers klassiek repertoire] [14]neerzet?Ik denk van niet en terecht.Noord Korea is een van de grote mensenrechtenschenders in de wereld. [15]Maar waarom in het geval van Israel, ook een grote kampioen humanitaire ellende, WEL een TV uitzending van uw kant?
EPILOOG:
Wat ik hierboven opsomde aan Israelisch onrecht is nog maar het topje van de ijsberg.Meer hierover valt te lezen, onder andere op The Rights Forum. [16] en tal van andere informatiebronnen, waaronder natuurlijk het nieuws.Maar waar het om gaat is, dat het not done is, een TV uitzending te wijden aaneen Orkest van een Staat, die niet alleen schuldig gemaakt heeft aan oorlogmisdaden en misdaden tegen de menselijkheid [17], maar daarmee vrolijk doorgaat en kennelijk van geen ophouden weet.
Iedere support aan zo'n Staat, of dat nu politiek, economisch of cultureel is[dat laatste plaatst zo'n Staat in een positief PR licht] is uit den boze en mag gewoon niet plaatsvinden.Period!
Zolang Israel niet bereid is de mensenrechten te respecteren en zich niet terugtrekt uit Bezet Gebied, de illegale nederzettingen ontmantelt en het andereonrecht herstelt, is het een NO GO AREA, zowel fysiek letterlijk en overdrachtelijk.
Dat betekent:Geen economische en politieke, maar ook geen culturele samenwerking.
Ik eis dan ook van u, dat u de TV uitzending van het Israelisch Philharmonisch Orkest schrapt en ook anderszijds geen culturele samenwerking meer aangaat.
Als u tenminste respect hebt voor Mensenrechten, Eer en Fatsoen.
Vriendelijke groetenAstrid EssedAmsterdam
NOTEN
[1]
DE WERELD MORGENISRAEL WERELDKAMPIOEN SCHENDINGEN VN RESOLUTIESLODE VANOOST30 JULI 2014
[2]
IF AMERICANS KNEW/HISTORY
BOEK VAN WETENSCHAPPER/HISTORICUS ILAN PAPPE/
THE ETHNIC CLEANSING OF PALESTINE
UITTREKSEL VAN BOEK
ZIE DIRECT HIERONDER
UNIVERSITY OF EXETER
THE 1948 ETHNIC CLEANSING OF PALESTINE
In mei 1948 riep de zionistische leider David Ben Goerion eenzijdig de Staat Israel uit [VN resolutie 181 voorzag in een Federatie waarin een Joods en Arabisch deel zou bestaan], waarna een militair treffen plaatsvond tussen de Israelisch-zionistische geregelde [Haganah] troepen en de extreem rechtse terreurbendes Irgoen en Stern enerzijds en de door enkele[slecht bewapende] Arabische landen gesteunde Palestijnen anderszijds.
De oorlog liep voor de Palestijnen uit op een ramp en werd dan ook Al Nakba [ramp] genoemd Meer dan 750 000 Palestijnen werden door Israelisch-zionistische troepen en terreurbenden van huis en haar verdreven, er werden massaslachtingen aangericht zoals in het dorp Deir Yassin [12] en meer dan 400 Arabische dorpen werden verwoest [13]. Ook werd een deel van het aan de Arabieren toegewezen gebied [bij VN Resolutie 181] door de Israelische troepen bezet, waardoor in feite de bezetting al in 1948 begon."
CIVIS MUNDI
ZWEEDSE FOTOGRAAF WINT WORLD PRESS PHOTO 2012.
MISDADEN ISRAELISCHE POLITIEK IN BEELD GEBRACHT
ASTRID ESSED
[3]
DUTY TO END OCCUPATION
https://www.btselem.org/duty_to_end_occupation
12. Is Israël nog steeds een bezettende macht na de terugtrekking uit de Gazastrook en is het nog gebonden aan de Vierde Conventie van Genève?
Ja, Israël blijft volgens het internationaal humanitair recht ook na de terugtrekking een bezettende macht . Volgens artikel 42 van de bepalingen van Den Haag van 1907, blijft een gebied bezet wanneer de bezettende macht effectieve controle over het gebied blijft uitoefenen.´´VRAAG EN ANTWOORD
BRIGITTE HERREMANS
ISRAEL´S TERUGTREKKINGSPLAN UIT DE GAZASTROOK
http://www.politics.be/ duiding/596/#12
HUMAN RIGHTS WATCHISRAEL: "DISENGAGEMENT" WILL NOT ENDGAZA OCCUPATION28 OCTOBER 2004
https://www.hrw.org/news/2004/ 10/28/israel-disengagement-wil l-not-end-gaza-occupation
[4]
BTSELEM.ORGFATALITIES DURING OPERATION CAST LEAD
https://www.btselem.org/statistics/fatalities/during-cast-lead/by-date-of-event
BTSELEM.ORGFATALITIES DURING OPERATION PROTECTIVE EDGE

https://www.btselem.org/2014_gaza_conflict/en/AMNESTY INTERNATIONALOPERATION CAST LEAD: 22 DAYS OF DEATH AND DESTRUCTION2009
https://www.amnesty.org/download/Documents/48000/mde150152009en.pdf
"During 50 days of attacks, Israeli forces wreaked massive death and destruction on the Gaza Strip, killing close to 1,500 civilians, more than 500 of whom were children," said Philip Luther, Amnesty International's Middle East and North Africa Programme Director."
AMNESTY INTERNATIONALISRAEL/OPT: TWO YEARS ON, STILL NO JUSTICE FORWAR CRIMES VICTIMS7 JULY 2016
https://www.amnesty.org/en/lat est/news/2016/07/israel-opt-tw o-years-on-still-no-justice-fo r-war-crimes-victims/
AMNESTY INTERNATIONALISRAEL/OPT: USE OF EXCESSIVE FORCE IN GAZA AN ABHORRENTVIOLATION OF INTERNATIONAL LAW14 MAY 2018
https://www.amnesty.org/en/lat est/news/2018/05/israelopt-use -of-excessive-force-in-gaza-an -abhorrent-violation-of-intern ational-law/
[5]
DE WERELD MORGENISRAEL WERELDKAMPIOEN SCHENDINGEN VN RESOLUTIESLODE VANOOST30 JULI 2014
[6]
WIKIPEDIAUN SECURITY COUNCIL RESOLUTION 242
https://en.wikipedia.org/wiki/United_Nations_Security_Council_Resolution_242
[7]
"A new report published by the Association for Civil Rights in Israel (ACRI) outlines the nature of the legal regime currently operating in the West Bank. Two systems of law are applied in a single territory: one – a civilian legal system for Israeli citizens, and a second – a military court system for Palestinian residents. The result: institutionalized discrimination."
ACRI [ASSOCIATION FOR CIVIL RIGHTS IN ISRAEL]ONE RULE, TWO LEGAL SYSTEMS: ISRAEL'S REGIME OF LAWSIN THE WEST BANK24 NOVEMBER 2014
http://www.acri.org.il/en/2014 /11/24/twosysreport/
REPORT14 OCTOBER 2014ACRI [ASSOCIATION FOR CIVIL RIGHTS IN ISRAEL]ONE RULE, TWO LEGAL SYSTEMS: ISRAEL'S REGIME OF LAWSIN THE WEST BANK
http://www.acri.org.il/en/wp-c ontent/uploads/2015/02/Two-Sys tems-of-Law-English-FINAL.pdf
"The laws implemented in the West Bank are inequitable and discriminate against Palestinians. Although the settlers live in the same geographical area in which martial law is imposed, Israel has decided that they are not subject to military law, but rather to Israeli law. The application of two distinct legal systems in a single territory constitutes gross discrimination"
BTSELEM.ORGMILITARY COURTS
https://www.btselem.org/military_courts
INTERNATIONAL REVIEW OF THE RED CROSSTHE JUDICIAL ARM OF THE OCCUPATION:THE ISRAELI MILITARY COURTS IN THEOCCUPIED TERRITORIES
https://www.icrc.org/eng/asset s/files/other/irrc_866_weill.p df
[8]
"(Jerusalem) – The record-low rate of permits issued by Israel for Palestinians seeking vital medical treatment outside Gaza underlines the urgent need for Israel to end its decade-long closure of the Gaza Strip, Al Mezan Center for Human Rights, Amnesty International, Human Rights Watch, Medical Aid for Palestinians (MAP), and Physicians for Human Rights Israel (PHRI) said today in a joint statement."
HUMAN RIGHTS WATCHISRAEL: RECORD-LOW IN GAZA MEDICAL PERMITS54 DIED IN 2017 AWAITING ISRAELI PERMITS
https://www.hrw.org/news/2018/02/13/israel-record-low-gaza-medical-permits
AMNESTY INTERNATIONALGAZA: LOOMING HUMANITARIAN CATASTROPHE HIGHTLIGHTS NEED TO LIFT ISRAEL'S 10 YEARS ILLEGAL BLOCKADE15 JUNE 2017
https://www.amnesty.nl/actueel/gaza-looming-humanitarian-catastrophe-highlights-need-to-lift-israels-10-year-illegal-blockade
BBCUN OFFICIAL SLAMS ISRAEL "CRIMES"10 DECEMBER 2008
http://news.bbc.co.uk/2/hi/ middle_east/7774988.stm
BLOCKADE ON GAZA/CRIME AGAINST HUMANITYASTRID ESSED
http://la.indymedia.org/news/2008/02/213864.php
[9]
INTERNATIONAL COURT OF JUSTICE
LEGAL CONSEQUENCES OF THE CONSTRUCTION OF
A WALL IN THE OCCUPIED PALESTINIAN TERRITORYhttps://www.icj-cij.org/en/case/131
"When it erected the barrier, Israel cut off residents of some 150 Palestinian communities from their land – including farmland and pastureland – leaving the communities east of the barrier and their land on the other, between the barrier and the Green Line. By so doing, Israel blocked thousands of Palestinians from freely accessing and cultivating their land"…..……"As a result of not having free access to their farmland, Palestinian landowners have been forced to abandon lucrative branches of farming that require daily, year-round cultivation, and many have replaced them with olive trees, one of the most durable crops in the region. Yet even olive trees suffer without regular cultivation. The trees grow sick, yield less fruit, and harvesting even these meager crops is greatly impeded by the thorny weeds whose wild growth among the trees cannot be checked by the farmers who do not have regular access to the land."
BTSELEM.ORGTHE SEPARATION BARRIER
https://www.btselem.org/separation_barrier
[10]
DE ILLEGALITEIT VAN DE NEDERZETTINGENILLEGAAL VOLGENS ARTIKEL 49, 4E CONVENTIE VAN GENEVEEN HET HAAGS VERDRAG UIT 1907
"Individual or mass forcible transfers, as well as deportations of protected persons from occupied territory to the territory of the Occupying Power or to that of any other country, occupied or not, are prohibited, regardless of their motive."
ARTICLE 49, FOURTH GENEVA CONVENTION
https://www.icrc.org/applic/ih l/ihl.nsf/Article.xsp?action=o penDocument&documentId=77068F1 2B8857C4DC12563CD0051BDB0
THE HAGUE CONVENTION 1907
https://www.loc.gov/law/help/us-treaties/bevans/m-ust000001-0631.pdf "De Vierde Conventie van Genève bevat bovendien het beroemde verbod op het koloniseren van bezet gebied waarop de internationale gemeenschap − Nederland inbegrepen − zich in haar veroordelingen van Israëls nederzettingenbeleid baseert." THE RIGHTS FORUM SCHENDINGEN https://rightsforum.org/achtergronden/dossiers/internationaal-recht/kolonisatie-een-ernstige-schending/
[11]
AL JAZEERAISRAEL APPROVES 2300 NEW HOMES FOR SETTLERS IN WESTBANK: NGO6 AUGUST 2019
https://www.aljazeera.com/news/2019/08/israel-approves-2300-homes-settlers-west-bank-ngo-190806161537292.html
THE HAARETZISRAEL APPROVES 1450 NEW HOMES IN WEST BANK SETTLEMENTS26 DECEMBER 2018
https://www.haaretz.com/israel-news/israel-approves-1-450-new-homes-in-west-bank-settlements-1.6785734
THE WASHINGTON POSTISRAEL APPROVES PLANS FOR THOUSANDS OF NEWSETTLEMENT UNITS IN THE WESTBANK10 OCTOBER 2017
[12]
BTSELEM.ORGANOTHER MONTH OF ROUTINE SETTLER VIOLENCE FULLY BACKED BYTHE MILITARY7 AUGUST 2017
https://www.btselem.org/video/20190807_routine_settler_violence_fully_backed_by_military_in_june_2019#full
[13]
WIKIPEDIASTATE SYMPHONY ORCHESTRA OF THE DEMOCRATIC PEOPLE'S REPUBLIC OF KOREA
[14]
"SSO is only one large orchestra of Western form in North Korea but include players of improved Korean folk wind instruments, instrumental and vocal soloists and composers for itself. They perform North Korean orchestral and chamber works in 70% and Western orchestral works in 30%. Sometimes they perform not only without a conductor but all the players perform without scores; even massive and complicated works along the likes of Gustav Mahler's symphonies. "
WIKIPEDIASTATE SYMPHONY ORCHESTRA OF THE DEMOCRATIC PEOPLE'S REPUBLIC OF KOREA/REPERTOIRE, CONCERT VENUES AND CONDUCTORS
ORIGINELE BRONWIKIPEDIASTATE SYMPHONY ORCHESTRA OF THE DEMOCRATIC PEOPLE'S REPUBLIC OF KOREA
[15]
AMNESTY INTERNATIONAL"WE WILL NEVER STOP" THE NORTH KOREAN ACTIVISTS FIGHTING FOR HUMAN RIGHTS BACK HOME8 AUGUST 2019
https://www.amnesty.org/en/latest/campaigns/2019/08/north-koreans-fighting-for-human-rights/
HUMAN RIGHTS WATCH"YOU CRY AT NIGHT AND DON'T KNOW WHY"SEXUAL VIOLENCE AGAINST WOMEN IN NORTH KOREA
https://www.hrw.org/report/2018/11/01/you-cry-night-dont-know-why/sexual-violence-against-women-north-korea
[16]
THE RIGHTS FORUM
https://rightsforum.org/
[17]
ETNISCHE ZUIVERINGEN, WAARAAN ISRAEL ZICH SCHULDIG GEMAAKT HEEFT, ZIJN VOLGENS HET INTERNATIONAAL RECHT, MISDADEN TEGEN DE MENSELIJKHEID
Article 7 Crimes against humanity 1. For the purpose of this Statute, "crime against humanity" means any of the following acts when committed as part of a widespread or systematic attack directed against any civilian population, with knowledge of the attack: (a) Murder; (b) Extermination; (c) Enslavement; (d) Deportation or forcible transfer of population;
THE ROME STATUTE