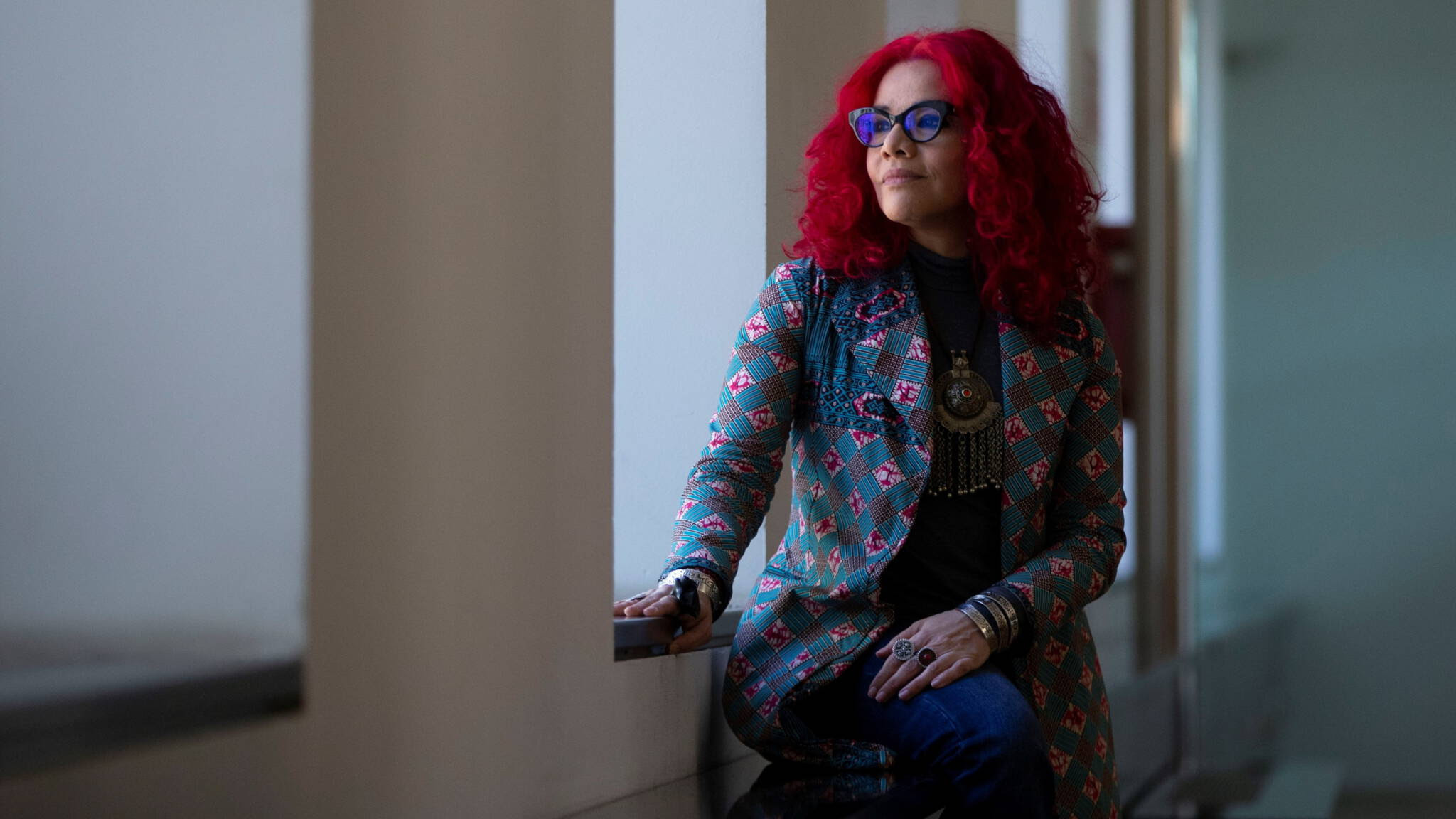 MONA ELTAHAWY
It was one particular event that took place at De Balie (that was brought to my attention on Saturday) which began a closer look for me at the centre and made me question whether I wanted to speak there. I explain my position

. I hope to return to #Amsterdam soon.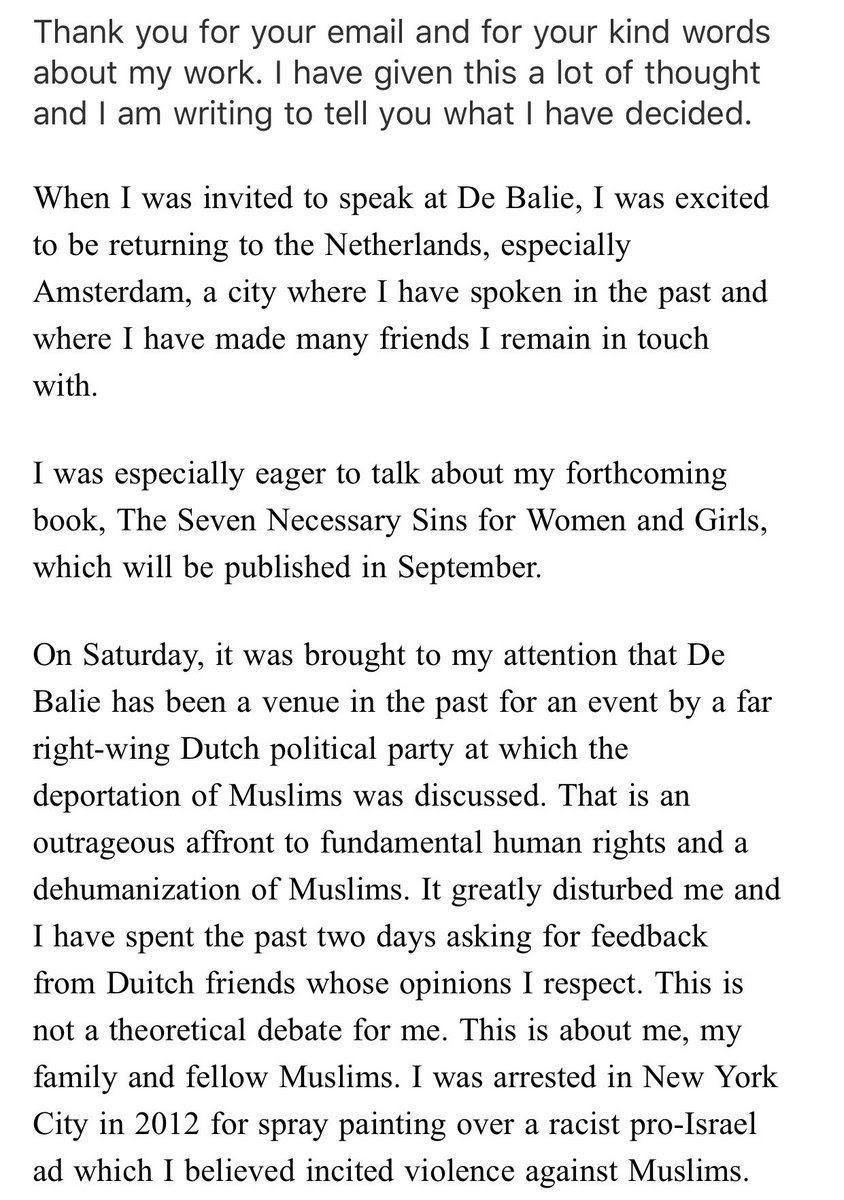 7:48 AM – 22 Apr 2019
For those asking "Why cancel your appearance over one event": 1. That "one event" was bad enough 2. That event inspired a closer look at the centre & what it represents 3. Only white people can play "free speech" & "debate all ideas" game. I am not white. This is not theoretical
EGYPTIAN FEMINIST MONA ELTAHAWY FIGHTS ISLAMOPHOBIA/
CANCELS HER TALK IN THE ISLAMOPHOBIC DEBATING CENTRE DE BALIE, AMSTERDAM
INTRODUCTION:
Dear Readers,
Hereby I share with you a Shout Out Letter to the Egyptian feminist Mona
Eltahawy for her cancelling of her talk in the debating centre De Balie in Amsterdam.
Background