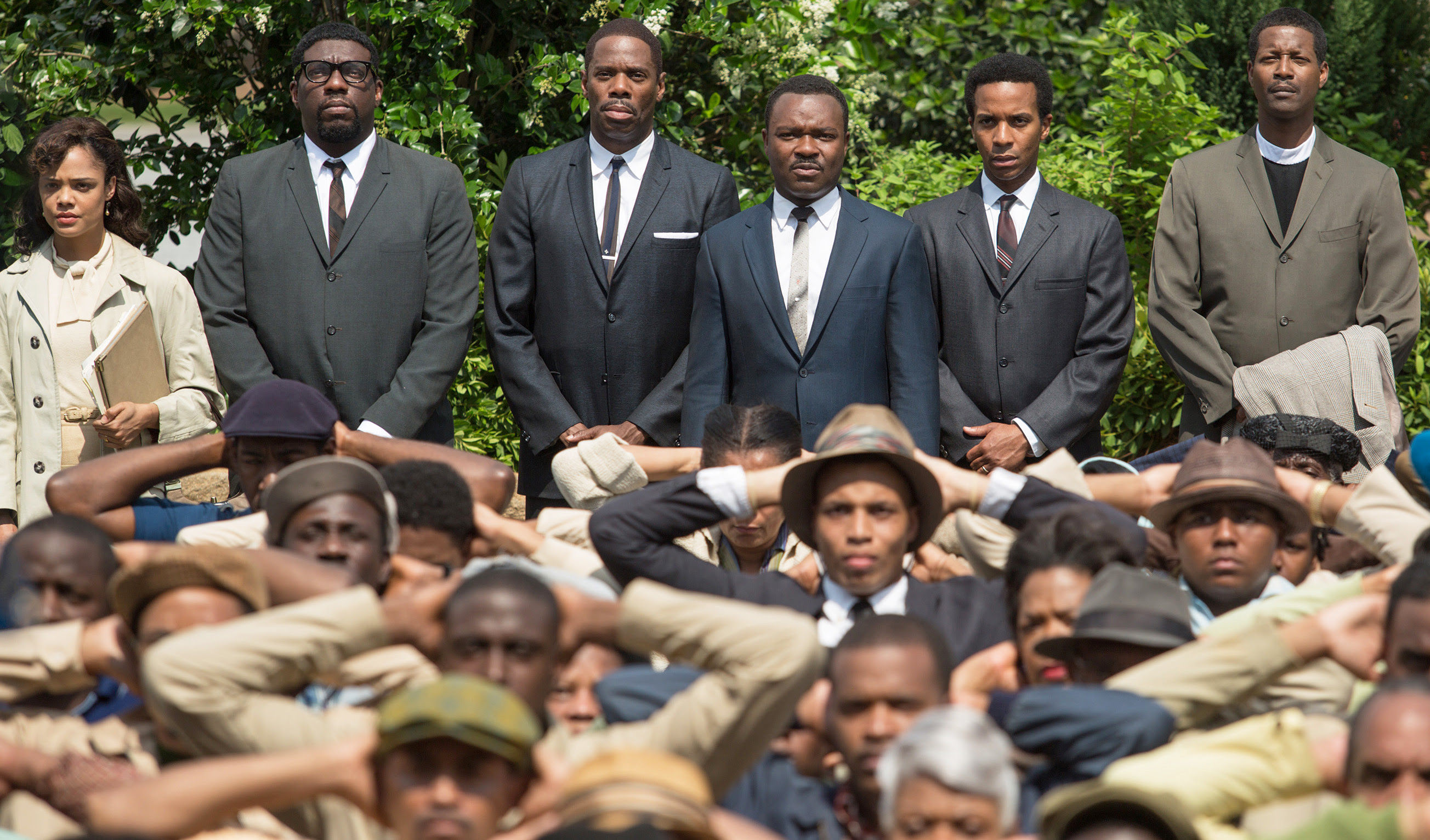 IMAGES FROM SELMA, THE FILM
SELMA TO MONTGOMERY MARCHES/THE REAL IMAGES
In this Saturday, Aug. 12, 2017 photo, DeAndre Harris, bottom is assaulted in a parking garage beside the Charlottesville police station after a white nationalist rally was disbursed by police, in Charlottesville, Va. (Zach D. Roberts via AP)
CHARLOTTESVILLE, IT'S STILL ON
NEO NAZI PROTEST AT EMANCIPATION PARK, CHARLOTTESVILLE,
WEARING
TORCHES AND CHANTING ANTISEMITE YELLS, AS IN
THE "OLD DAYS" OF NAZI GERMANY
A makeshift memorial to honour Heyer after she died in Charlottesville AP
HEATHER HEYER, VICTIM OF FASCISM IN CHARLOTTESVILLE,
REST IN PEACE
FASCISM IN CHARLOTTESVILLE, 2017/RACISM IN SELMA, 1951/IT'S STILL
ON
THIS ARTICLE IS DEDICATED TO HEATHER HEYER AND ALL THOSE OTHER BRAVE PEOPLE, WHO GAVE THEIR LIVES FOR THE ANTI RACIST STRUGGLE
""They've got to be brave every day. There'
s
 no reason I can'

t

 be brave for two minutes"
Spoken by the brave woman who confronted him about
a Nazi flag on his truck and uttered insulting language against
her
Dear Readers,
About the nazi fascist march in Charlottesville, resulting in murder, is
much said and done:
But this  is what I have to say about it:
FASCIST MARCH IN CHARLOTTESVILLE
For me, that whole racist Charlotteville happening was as a horror
travel through time, the days of the Cilvil Rights Movement's struggle
of the great Martin Luther King [1], Malcolm X [2] and so many others,
who payed the highest price for simply asking for the black right on
PURE EXISTENCE, for living as a human being!
The rights that were fought in the sixties, many people may have thought,
were history and would be remain forever.
Because the Charlottesville drama merely points out, that apparently,
by every new generation, black rights have to be fought again……
In february 2017, the City Council of Charlottesville [in the State Viriginia]
decided to remove the statue of general Lee [3], the commander of the Southern
[Confederate] troops during the American Civil War, resulting in the
emancipation of the slaves. [4]
That Lee was at the wrong side of history, doesn't need to be explained,
since he defended the Southern slave states.
That even in 2017, not everyone understands that or is prepared to,
is unbelievable, but true.
There was a horrific neo nazi march in Charlottesville in support
of the maintainance of the  statue of the Confederate pro slaveholders general Lee, anti
racist protesters were beaten up and a murder was committed. [5]
But first a travel back in a painful part of history, however filled
RACIAL SEGREGATION IN THE USA
THE SELMA TO MONTGOMERY MARCHES, 1965
One must realize, that however disgusting and evil the august 2017 neo nazi march in
Charlottesville and how serious a situation in which black rights still
have to be fought, 2017 is NOT de sixties of the former century.
The Civil Rights Movements in the fifties and sixties [6] had to fight for the barely
right of black EXISTENCE on a way we can't imagine anymore:
The right to sit on the bus whenever one choose [7], the right to eat
in the same restaurant as white people, even the right to use the same toilet
and, elementary, the right to vote. [8]
I say it otherwise, quoting Malcolm X, the right to be treated as a human
"We declare our right on this earth….to be a human being, to be respected as a
human being, to be given the rights of a human being in this society, on this
earth, in this day, which we intend to bring into existence by any means necessary"
[9]
In his strategy, Martin Luther King didn't choose "any means necessary", but non-
violent protests.
Yet, not using any violence [in between: it is often misunderstood, that
Malcolm X "used violence", he did not, but believed in self defence] [10],
he and the Civil Rights Movements met an abnormal form of agression
from diehard Southern racist segretionalists. [11]
One of the highlights of the Movement for Civil Rights were the
Selma to Montgomery [the capital of Alabama] Marches [12]
And Alabama was one of the most diehard racist Southern State
with Governor Wallace, a diehard, tough segregationalist. [13]
Goal of the Marches was to promote the constitutional
right to vote. [14]
Those Marches, filmed and broadcasted on Television, met an extreme
and abnormal police violence, seen by millions and the main reaction was
indignation because of police violence against non violent protesters
The first March, on 7 march, when hell broke loose and police used
TEARGAS and BILLY CLUBS [15] against non violent protesters, was called
BLOODY SUNDAY [16] and one of the organizers of the March, Amelia Boynton,
[17] was beaten unconsciousness , and the media publicized worldwide a picture of her lying wounded on the Edmud Pettus Bridge, where the
police brutality took place. [18]
TO REFRESH YOUR MEMORY;
Because people protested peacefully for their right to vote!!!!!!
AND THE BEATING UP OF AMELIA BOYNTON WAS NOT THE WORST YET!
The second march was a surprise for the oppressor!
Due to wide indignation, more people confronted the police [also
a growing number of white sympathisers and many clergymen] [19],and
the police wanted to let them pass, but Martin Luther King turned around and led the marchers back to the church.
That second March, or non-March, is gone into history as
"Turnaround  Tuesday" [20]
And that night,  a white group beat and murdered civil rights activist,
Unitarian Universalist minister James Reeb, who  had come to Selma to march with the second Selma to Montgomery March …….[21]
His death caused widespread indignation in the country and Martin Luther
King said at a at a ceremony at Brown's Chapel in Selma:
""James Reeb symbolizes the forces of good will in our nation. He demonstrated the conscience of the nation. He was an attorney for the defense of the innocent in the court of world opinion. He was a witness to the truth that men of different races and classes might live, eat, and work together as brothers." [22]
Reeb was not the only deadly victim [in that period] of racist violence:
On 25 february 1965, activist and deacon Jimmie Lee Jackson [23] died after being mortally shot by a state trooper, during a peaceful march in nearby Marion, Alabama. [24]
This brutal murder was the direct cause for the Selma to Montgomery
Marches.[25]
MARCH ON MONTGOMERY
But then that great thing happened:
The [third and now real]Selma to Montgomery march:
A week after minister Reeb's death, federal Judge Johnson ruled in favor of the protesters, saying their First Amendment [26] right to march in protest could not be abridged by the state of Alabama:
He stated:
The law is clear that the right to petition one's government for the redress of grievances may be exercised in large groups . … These rights may … be exercised by marching, even along public highways [27]
AND THEY WALKED TO MONTGOMERY!
THOUSANDS OF PEOPLE! [28]
March began on 20 march, 1965 and at 25 march they all listened
to Martin Luther King's speech in Montgomer, Alabama!
Among the protesters marchers were the rabbi's Abraham Joshua Heschel [29] and Maurice Davis [30]
Rabbi Abraham Joshua Heschel later wrote:
"When I marched in Selma, my feet were praying" [31]
Coming into Montgomery, first a ""Stars for Freedom" rally was held [32] with supporting singers as Harry Belafonte [33],
Tony Bennet [34], Frankie Laine [35], Sammy Davis Jr [36], Joan
Baez, [37], Nina Simone [38] and others. [39]
Then Martin Luther King held the speech "How Long, Not Long" [40]
After the march and giving the petition [with the right to vote] to
one of the secretaries of racist Governor Wallace [which took some
trouble, but at the end they accepted the petition] [41]
BUT AGAIN RACISM CAUSED A DEADLY VICTIM!
At the night of 25 march, Viola Liuzzo [42], a white civilian rights
activist, who had come to Alabama to support voting rights for blacks, was assassinated by Klux Klux Klan members members while she was ferrying marchers back to Selma from Montgomery. Among the Klansmen in the car from which the shots were fired was FBI informant Gary Rowe…….[43]
So far the FBI involvement in murders of civilian rights activists!
The march was an overwhelming succes
The Civil Rights Act [1964] already had ended legal segregation [44]
Now the Voting Rights Act [45], signed by president Johnson at
august 1965, finally guaranteed something that is the most normal
thing in the world [since 20th century!]
THE RIGHT TO VOTE!
FILM SELMA
Those great events are told in the film "Selma" [46], a great film
I recently saw and can recommend to anywone who loves
freedom.
The film's title song is a deep moving and brilliant song "Glory" [47]
I will end this article with.
But now back to present fascist disaster.
FASCIST MARCH IN CHARLOTTESVILLE
That was the first thought that encountered me when I heard from
the disastrous events in Charlottesville.
Again the compelled struggle against racism and fascism.
Agan the Evil of racism demanded a deadly victim.
Another Viola Liuzzo [48], Heather Heyer…..[49]
To protest against the [at last!] removal of the statue of the
Confederate general Lee [50], neo nazi's decided to hold 
a protest against this removal, with desastrous consequences:
So there was a nazi togethering at the Emancipation Park in Charlottesville [51]
[former Lee Park and in 2017 changed in Emancipation Park together 
with the decision to remove the Lee statue]
It was a bunch of racist gangsters, like members of the Ku Klux Clan [52],
National Socialist Movement [one of the largest neo nazi groups] [53], Alt
They came together in a protest "Unite the Right"  rally [55]
In their propaganda for their "rally", they openly were
 talking about bringing weapons and concealed firearms [56], on various
Alt Right and neo Nazi websites, they even made a "hit list" of local political leaders and police, referring to them as "n*ggers" and "Jews…….[57]
While in the media the Alt-Right has worked hard to portray itselves as nonviolent and 'not racist.' ….[58]
Dream on……Nothing could be further from the truth. 
and
In the past, those Alt Right guys [and their neo nazi "comrades"]
have carried out numerous murders, arson attacks and
racist acts of intimidation………[59]
When everything is said and done:
That "Unite the Right" "rally" was merely intimidating and beating up peaceful anti racist protesters, ending in murder.
It all began the night before the rally, when a group of hundreds neo-nazi's,
KKK members and other racist gangster groups assembled at "Nameless
Field" on University of Virginia campus 'so, friday night, 11 august]
Like the old nazi marchs in Nazi Germany, they walked with torches, held hate speeches, chanting the nazi term "Blood and Soil" [60] and yelled "Jews
will not replace us" [61]
Horrifying, as though a travel in time, when the Evil of fascism lead to the
Holocaust! [62]
BUT THAT WAS NOT ALL!
Reporters were attacked and intimidated, a small number of peaceful
anti racist protesters were attacked and beaten. [63]
When finally the police arrived [who was absent at the beginning of
the nazi narch], the nazi cowards extinguished their torches and ran
away……[64]
BUT THAT WAS ONLY THE BEGINNING OF THE HELL, BROKEN
LOOSE AT SATURDAY 12 AUGUST, DURING THE NAZI "UNITE THE
RIGHT" RALLY!
The next day [saturday 12 august], the neo nazi rally was about to begin,
the racist gangsters, who had gathered themselves around
the statue of general Lee in Emancipation Park [65] in Charlottesville, were confronted with thousands of anti racist protesters. [66]
And AGAIN the police stood idle, when the neo nazi violence, which had started
the night before [67], broke loose.
Of course the anti racist protesters fought back! [68]
And defending yourself against nazi violence, is called by some hypocritical media
and politicians [[President Trump, who else?]"violence from both sides….."[69]
Now I was not there:
And I don't say, there was NO VIOLENCE WHATSOEVER at the side of
anti-racist groups [and I don't mean, of course, self defense], but fact
REMAINED, that the neo nazi and other fascist groups were heavily armed;
A reported told:
""Most white supremacist and Nazi groups arrived armed like a paramilitary force — carrying shields, protective gear, rods and, yes, lots of guns, utilizing Virginia's loose firearm laws. They used militarized defensive maneuvers, shouting commands at one another to 'move forward' or 'retreat,' and would form a line of shields or a phalanx " [70]
That sounds to me as a deliberate, military attack
And they themselves admitted!
Mike Parrot of Traditional Youth Network, a white
supremacist group, declared:
""With a full-throated rebel yell, the League broke through the wall of degenerates and TradWorker managed to enter the Lee Park venue itself while they were largely still reeling. Michael Tubbs, an especially imposing League organizer towered over and pushed through the antifa like a Tyrannosaurus among raptors as league fighters with shields put their training to work." [71]
Again, that sounds facist military to me!
"VIOLENCE ON BOTH SIDES"?/WHO THE HELL COMMITTED MURDER?
After the fights between fascists and self defending
anti racists and the police mostly idly looking as if it
were some movie, the racists disappeared and
a crowd of hundreds of anti racist protesters were
marching downtown.
Then suddenly a vehicle turned around the corner
and plowed into the crowd, killing a woman,
Heather Heyer…….., who was an anti racist
activist and injuring many others [72]
Heyer's killer was James Alex Fields, a, extreme right wing
guy. [73]
After initially defending white supremacists, babbling
over "violence on both sides" [74], president Trump,
after being heavily criticized, even by his own republican
friends [75], was compelled to condemn the neo nazi violent
gangs. [76]
But what did that really mean, when the same Trump had
caused a political climate, encouraging white supremacy
and neo nazi's? [77]
Nothing.
Yet the murder was a setback for neo nazi gangsters,
who now are driven in the defense and that's good. [78]
But let's remember, they are not defeated at all!
The struggle goes on.
From Selma to Charlottesville.
Admittedly:
Much is accomplished since then:
Black people have accomplished elementary rights,
to vote, to go to the same school as white folks,
to sit in the bus whenever they will, to eat in
the same restaurant….
Even there has been a black president, mr Obama, a
milestone in emancipation, however criticized by
me  and others for his role as leader of the
greatest imperialist power in the world [79].
But although 2017 is NOT the fifties and sixties
USA, there is much racism still.
Look at the job discrimination, the brutal
police violence [80]
It's still on.
And then this violent nazi demonstration, one
of the biggest in long time!
The struggle goes on.
I will end with the text of the impressive and magnificent
song "Glory" from the must seen film "Selma" [81]
to which I earlier referred.
See in note 82 "Glory" on Youtube
But here the text:
GLORY
Lyrics
One day when the glory comes
It will be ours, it will be ours
Oh one day when the war is won
We will be sure, we will be sure
Oh glory (Glory, glory)
Oh (Glory, glory)
Hands to the Heavens, no man, no weapon
Formed against, yes glory is destined
Every day women and men become legends
Sins that go against our skin become blessings
The movement is a rhythm to us
Freedom is like religion to us
Justice is juxtapositionin' us
Justice for all just ain'
t
 specific enough
One son died, his spirit is revisitin' us
Truant livin' livin' in us, resistance is us
That's why Rosa sat on the bus
That's why we walk through Ferguson with our hands up
When it go down we woman and man up
They say, "Stay down", and we stand up
Shots, we on the ground, the camera panned up
King pointed to the mountain top and we ran up
One day when the glory comes
It will be ours, it will be ours
Oh one day when the war is won
We will be sure, we will be sure
Oh glory (Glory, glory)
Oh (Glory, glory)
Now the war is not over, victory isn'
t
 won
And we'll fight on to the finish, then when it's all done
We'll cry glory, oh glory (Glory, glory)
Oh (Glory, glory)
We'll cry glory, oh glory (Glory, glory)
Oh (Glory, glory)
Selma's now for every man, woman and child
Even Jesus got his crown in front of a crowd
They marched with the torch, we gon' run with it now
Never look back, we done gone hundreds of miles
From dark roads he rose, to become a hero
Facin' the league of justice, his power was the people
Enemy is lethal, a king became regal
Saw the face of Jim Crow under a bald eagle
The biggest weapon is to stay peaceful
We sing, our music is the cuts that we bleed through
Somewhere in the dream we had an epiphany
Now we right the wrongs in history
No one can win the war individually
It takes the wisdom of the elders and young people's energy
Welcome to the story we call victory
The comin' of the Lord, my eyes have seen the glory
One day when the glory comes
It will be ours, it will be ours
Oh one day when the war is won
We will be sure, we will be sure
Oh glory (Glory, glory)
Oh (Glory, glory)
Oh glory (Glory, glory)
Hey (Glory, glory)
When the war is won, when it's all said and done
We'll cry glory (Glory, glory)
Oh (Glory, glory)
Songwriters: John Roger Stephens / Lonnie Rashid Lynn
HEATHER HEYER, REST IN PEACE
IT'S STILL ON
Astrid Essed
NOTES
[1]
WIKIPEDIA
MARTIN LUTHER KING JR..
[2]
WIKIPEDIA
MALCOLM X
[3]
WIKIPEDIA
ROBERT. E LEE
[4]
WIKIPEDIA
AMERICAN CIVIL WAR
WIKIPEDIA
EMANCIPATION PROCLAMATION