CORONAMEASURES FOR FIGHTING CORONA ONLY, NOT AS A BACK DOOR FOR THE LIMITATION OF DEMOCRATIC RIGHTS/
COVID 19…..
https://covid19.who.int/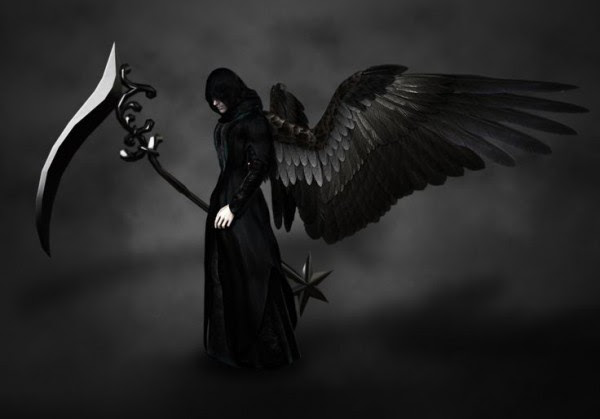 CORONAVIRUS, ANGEL OF DEATH

APRIL 2020Published by the Dutch newspaper NRC
See for publication of my Letter to the Editor by NRC
Under the title:
"Blijf alert als rechten worden ingeperkt""English translation:Stay alert when rights are curtailed"
https://www.nrc.nl/nieuws/2020/04/14/extreme-maatregelen-blijf-alert-als-rechten-worden-ingeperkt-a3996654
Dear Readers
And here is Astrid Essed again, with the English translation of my first Letter to the Editor piece about the Dutch Coronameasures
See my Letter to the Editor, as sent to a number of Dutch and Belgian newspapers
https://www.astridessed.nl/ingezonden-stuk-over-coronamaatregelen-in-nederland/
MAILTITLE:CORONAMAATREGELEN ALLEEN VOOR CORONABESTRIJDING, NIET ALS ACHTERDEURTJE VOOR BEPERKING DEMOCRATISCHE SPEELRUIMTE
ENGLISH TRANSLATION OF THE MAILTITLE:
CORONAMEASURES FOR FIGHTING CORONA ONLY, NOT AS A BACK DOOR FOR THE LIMITATION OF DEMOCRATIC RIGHTS
The Letter to the Editor is a Wake Up Call regarding the Dutch coronameasures, a warning that the coronameasures, although absolutely necessary, must not be used as a backdoor to limit democratic freedoms in the sense that they must not used as a repressive measure in other cases, which have nothing to do with corona.Read for yourself.
The reason I have translated my Letter in English is at the request of someone I highly value for her scientific historical work and has become a good and valuable emailcontact.She can read Dutch, but to make it easier for her to grip the details I translated my Letter in English.This translation is also a gesture to my other English readers
Enjoy reading!
Stay healthy and safe
Astrid Essed
A
IN DUTCHMY LETTER TO THE EDITOR
Published by NRC
"Blijf alert als rechten worden ingeperkt"
https://www.nrc.nl/nieuws/2020/04/14/extreme-maatregelen-blijf-alert-als-rechten-worden-ingeperkt-a3996654
MAILTITLE:"CORONAMAATREGELEN ALLEEN VOOR CORONABESTRIJDING, NIET ALS ACHTERDEURTJE VOOR BEPERKING DEMOCRATISCHE SPEELRUIMTE"
Ingezonden Stuk
Geachte Redactie
Nu het Coronavirus als een spook door Nederland, Europa en de wereld rondraast, heeft een aantal landen maatregelen genomen om het virus in te dammen, wat noodzakelijk is,Sommige maatregelen gaan ver, zoals in Frankrijk, waar politieagenten massaal zijn gemobiliseerd en checkpoints zijn ingesteld en zoals in een aantal landen, waar de noodtoestand is uitgeroepen..Ook Nederland heeft noodzakelijke maatregelen genomen, die minder ver gaan, en hopelijk vruchten afwerpen.Toch kleeft er een gevaar aan dit alles, niet voor nu, maar mogelijk voor de toekomst.Want wat gebeurt er met die beperkende maatregelen, als het Coronavirus is overwonnen?Wat als hier, in het kader van de coronacrisis, de noodtoestand wordt ingesteld wat betekent, speciale bevoegdheden, zoals veel meer politie en zelfs het leger op straat.Weinig mensen zullen daartegen dan bezwaar maken, maar speciale maatregelen plegen nog al eens te beklijven, ook als het niet meer noodzakelijk is.Een voorbeeld is Frankrijk, waar de noodtoestand in 2015 werd ingevoerdnaar aanleiding van aanslagen in november 2015.Twee jaar later werd die noodtoestand opgeheven, maar is grotendeels omgezet in ruimere wetgeving, met meer bevoegdheden.Of Hongarije, waar premier Orban de coronamaatregelen heeft aangegrepen om praktisch een greep naar de macht te doen.Nu was Orban reeds lang een halve dictator en is Frankrijk veel autoritairder dan Nederland.Ik zeg dus niet, dat Nederland het Franse of Hongaarse voorbeeld zal volgen, maar toch is van belang, ervoor te waken, dat na de coronacrisis geen maatregelen blijven hangen, die de democratische speelruimte beperken en de privacy verder schenden.Noch, dat de publieke opinie, afgeschrikt door de coronacrisis, het makkelijker aanvaardbaar vindt, als er in andere situaties opnieuw beperkende maatregelen worden genomen.Laten we daar als samenleving alert op blijven.
Astrid EssedAmsterdam
BIN ENGLISHMY LETTER TO THE EDITOR [WITH ADDITIONS]
Published by NRC"Blijf alert als rechten worden ingeperkt""English translation:Stay alert when rights are curtailed"
https://www.nrc.nl/nieuws/2020/04/14/extreme-maatregelen-blijf-alert-als-rechten-worden-ingeperkt-a3996654
MAIL TITLE:
CORONAMEASURES FOR FIGHTING CORONA ONLY, NOT AS A BACK DOOR FOR THE LIMITATION OF DEMOCRATIC RIGHTS
Letter to the Editor
Now that the Coronavirus is wandering like a ghost across the Netherlandfs, Europe and the world, a great number of countries have taken measures to fight the virus, which is necessary.Some measures are firm and go far, like in France, where police officers have been mobilized and checkpoints are set, as in a number of countries, where the state of emergency has been established.The Netherlands have taken also taken serious, less far going  measures, that hopefully will help.Yet there is some snake in the grass, not for now, but maybe in the future.Because what will happen with the coronameasures, when corona is defeated?What when here [in the Netherlands] the state of emergency is established, which means special authorizations like more police or even the army in the streets.Because of the necessity to fight corona, few people will object, but the problem is, that "special measures" tend to remain in the political spectrum, even when there is no need for them anymore.One example is France, where in 2015 the state of emergency had been established in response to the terrorist attacks in november 2015.Two years later the state of emergency had been lifted, but was converted to broader legislation, with more authorizations.Another example is Hungary, where prime minister Orban has used the coronamesaures as a pretext to take a firmer hold of power
Now Orban always has been half of a dictator and France is far more authoritarian than the Netherlands.
.I don't say, that the Netherlands will follow the French or Hungarian example, yet it is of the utmost importance to be watchful that after the coronacrisis no measures will continue to exist, that will limit the democratic space and violating the privacy rights.We must also be watchful that the public opinion, deterred by the coronacrisis, easier accepts, when in other situations also strict measures are taken.As a society we have the duty to remain alert on any limitations of democratic rights.
Astrid EssedAmsterdam
ADDITIONS
MACRON ANTI TERROR LAW REPLACES FRENCH STATE OF EMERGENCY
TEXT
President Emmanuel Macron's signature anti-terror law has come into force after France's two-year state of emergency ended on Wednesday. Critics say the new legislation bears many hallmarks of the emergency decree.
Wednesday marks the final day of France's state of emergency, imposed after terror attacks in Paris in November 2015 that killed 139 people.
The emergency decree will be replaced by a new law which President Macron said gives authorities the powers they need to "deal with terrorist threats while preserving citizens' rights."
"A promise kept: we are ending the state of emergency on November 1 while reinforcing the security of our fellow citizens," Emmanuel Macron wrote on Twitter.
"The terrorist threat remains great," Interior Minister Gerard Collomb (above, left) said after Macron signed the bill into law.
MPs amended the government draft of the bill so that almost all the new powers will expire automatically at the end of 2020.
Macron gets tough
Macron, elected in May, had said he wanted to allow the emergency provisions to expire and in his campaign cited a parliamentary report showing the expansion of police powers had produced 'modest' results since the Paris attacks.
But since coming to power Macron has changed his position, reflecting both the pressures felt by the French authorities after Islamist-related terror attacks have left 239 dead in the past two years as well as a creeping perception that Macron is a weak president.
The government now claims the enhanced police powers have helped prevent more than 30 attacks.
Under the state of emergency, 11 religious centers have been shuttered "for incitement to commit terrorist acts" and 41 individuals have been placed under house arrest for harboring extremist sympathies.
France is a main target for the "Islamic State" (IS) in the West, with 30 percent of attacks or foiled plots related to the extremist group, according to research published by the Paris-based Center for the Analysis of Terrorism.
Criticizm of the law
Critics say the law will leave the country in a permanent state of emergency. Rights groups, the radical left and the far-right National Front all argue the measures risk making emergency powers part of ordinary law.
The bill sparked a heated debate in the French parliament, with critics arguing that it will be used to persecute minorities, particularly Muslims, with impunity.
"France has become so addicted to the state of emergency that it is now injecting several of these abusive measures into ordinary law," Human Rights Watch said before parliament backed the legislation.
Two UN experts also criticized the bill in October for its "vague wording," which they said does not define terrorism nor the threats to national security sufficiently well. They also worried that Muslims may face "discriminatory repercussions."
According to a poll by Le Figaro newspaper, 57 percent of the French public back the measures, although 62 percent agreed that it was a restriction of basic freedoms.
END OF ARTICLE
THE GUARDIANHUNGARY PASSES LAW THAT WILL LET ORBAN RULE BY DECREE
https://www.theguardian.com/world/2020/mar/30/hungary-jail-for-coronavirus-misinformation-viktor-orban
TEXT
Hungary's parliament has passed a new set of coronavirus measures that includes jail terms for spreading misinformation and gives no clear time limit to a state of emergency that allows the nationalist prime minister, Viktor Orbán, to rule by decree.
Parliament voted by 137 to 53 to pass the measures on Monday afternoon, with the two-thirds majority enjoyed by Orbán's Fidesz party enough to push them through in spite of opposition from other parties, which had demanded a time limit or sunset clause on the legislation.
The bill introduces jail terms of up to five years for intentionally spreading misinformation that hinders the government response to the pandemic, leading to fears that it could be used to censor or self-censor criticism of the government response.
As of Monday morning, Hungary had 447 confirmed cases of coronavirus and 15 deaths, although the real figures are likely to be higher. The country is under a partial lockdown, with people discouraged from going outside except for essential activities, and schools, restaurants and many shops closed.
Rights groups and government critics say that while it is clear coronavirus brings extraordinary challenges, checks and balances should be placed on the government response, especially given Orbán's erosion of democratic norms during his 10 years in power.
"This bill would create an indefinite and uncontrolled state of emergency and give Viktor Orbán and his government carte blanche to restrict human rights," said Dávid Vig, Amnesty International's Hungary director. "This is not the way to address the very real crisis that has been caused by the Covid-19 pandemic."
Hungary's liberal opposition had said that although it had concerns over a number of elements of the law, it was willing to overlook them in the spirit of compromise as long as a sunset clause was introduced.
Of course we support the emergency situation. We agree with the government that there's an emergency and that they have to do everything to combat it. We offered almost everything, but we asked for the time limit," said Ágnes Vadai, an MP with the opposition Democratic Coalition party.
However, the ruling party had made it clear that it was not willing to back down over the sunset clause, she claimed. "I think from the very beginning, they didn't want an agreement, because they have used the whole thing for political communication," said Vadai.
Immediately after the vote, the senior Fidesz minister Katalin Novák wrote on Twitter: "The parliament authorized the government to continue fighting effectively against #Covid_19 … Regrettably, the opposition parties do not support this fight."
END OF ARTICLE