THE INSTALLATION OF A CURFEW [AN EVENING CLOCK] IN THE NETHERLANDS [AND EVERYWHERE] IS A DANGER TODEMOCRATIC RIGHTS AND VALUES
COVID 19…..
https://covid19.who.int/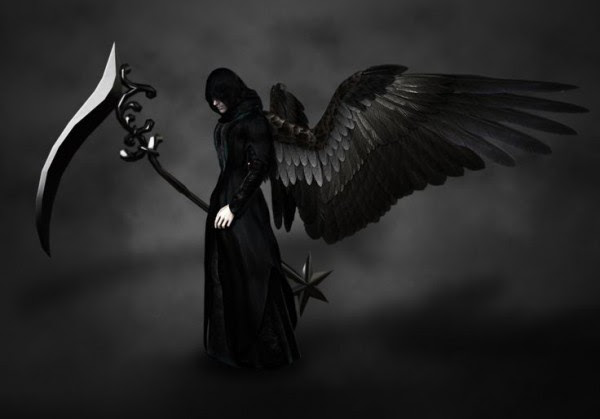 CORONAVIRUS, ANGEL OF DEATH
Portion of a Dutch government poster warning of a curfew during the coronavirus lockdown. January 2021 NL Times RVD
https://nltimes.nl/2021/01/23/coronavirus-curfew-begins-netherlands-first-curfew-since-wwii

BEFORE:
This Letter to the Editor I sent to a number of Dutch and Belgian newspapersand is translated from Dutch. [1]Now, on this moment of writing, alas the Netherlands have introduced a curfew. [2]See my Letter to the Editor
Astrid Essed
LETTER TO THE EDITOR
TITLE:
THE INSTALLATION OF A CURFEW [AN EVENING CLOCK] IN THE NETHERLANDS IS A DANGER TODEMOCRATIC RIGHTS AND VALUES
Letter to the Editor
Dear Editor,
The setting of the curfew in order to fight the Coronavirus is a dangerousdevelopment, a danger to democratic values.Why?First because of cutting off and controlling the freedom of movement of free citizens.Second:Because of the oppressive character of the curfew measure, it is mostlyused by dictatorships, authoritarian regimes or countries where a military couphas taken place, like the Bouterse military coup in Surinam in 1980, leadingto the Decembermurders in 1982, when 15 political opponents of theBouterse military dictatorship were executed without a trial.Also in the Second World War, the German occupier set a curfew in the Netherlands [called "Spertijd", "Spertime" in English]For that dark page in the WO II past already is the thought of a curfew a bitterthing.So citizens have just reasons to object the idea of a curfew,Besides there is no proof whatsoever, that a curfew really helpsin the fight against Corona, because gatherings of young people, thattake place in the evening hours, are easily replaced to earlier hours, inthe afternoon for example.But the most dangerous thing is, that the extraordinary measure ofthe curfew will be normalized at a certain moment.That the public is getting used to it and that the oppositionagainst the curfew is reduced.
A curfew can be used only as an extraordinary measures in stateof emergency or war situations.Use it for that and for nothing else.
Astrid EssedAmsterdamThe Netherlands
[1]
LETTER TO THE EDITOR IN DUTCH:
INSTELLEN AVONDKLOK ONDERGRAAFT RECHTSSTAAT/INGEZONDEN STUKASTRID ESSED18 JANUARI 2021
https://www.astridessed.nl/instellen-avondklok-ondergraaft-rechtsstaat-ingezonden-stuk/
[2]
CORONAVIRUS CURFEW BEGINS IN THE NETHERLANDS:FIRST CURFEW SINCE WWII
https://nltimes.nl/2021/01/23/coronavirus-curfew-begins-netherlands-first-curfew-since-wwii
The Netherlands introduced its first enforced curfew since World War Two on Saturday night. The restriction took effect at 9 p.m., and was to continue through 4:30 a.m. as a way to slow the spread of coronavirus in the country.
The curfew will continue every night through 4:30 a.m. on February 10. All members of the public must remain indoors during the curfew hours, except for certain work-related reasons and emergency situations where an exemption is permitted. Even then, the person on the street must carry with them an official government form that has been properly filled out.
Violators risk a fine of 95 euros, but will not receive a mark against them on their criminal record. Those caught with falsified document or who lied on their form to evade the restriction may be punished more severely, and could see their records affected in a way which can jeopardize their ability to get certain jobs or qualify for residence permits and visas.
It was proposed by the outgoing prime minister, Mark Rutte, and his health minister, Hugo de Jonge, earlier in the week. As the issue was considered too controversial for the caretaker Cabinet, it had to be approved by a majority in Parliament on Thursday.
"The idea behind the night-time curfew is that people will visit or meet up with each other less often," the Cabinet said in a statement. "This is important because the government is gravely concerned about the spread of coronavirus variants that are even more infectious than the virus we are already familiar with in the Netherlands. We need to delay these new variants from gaining the upper hand for as long as possible."
The last time the Netherlands had a curfew was in 1945, the year World War II ended in Europe
END OF NEWSMESSAGE
END OF NOTES