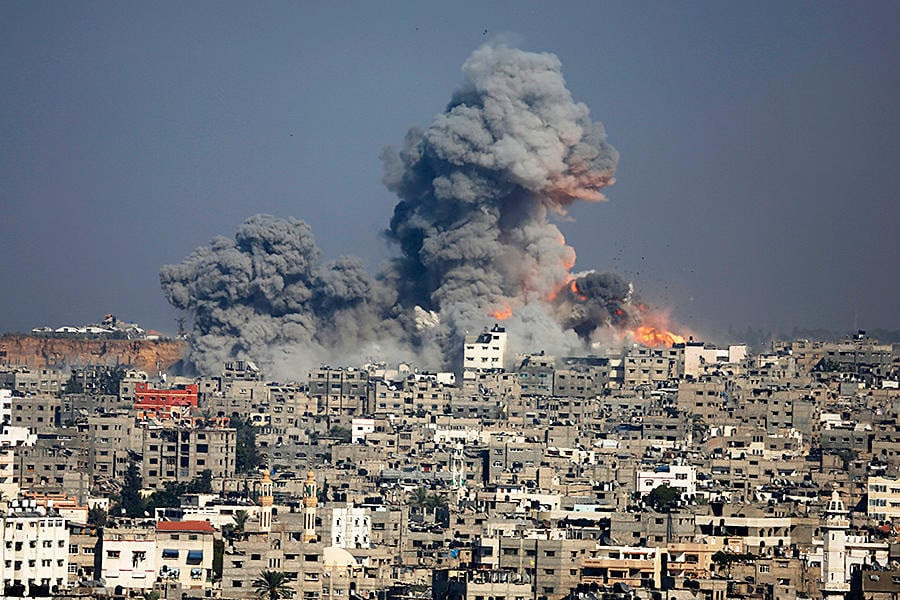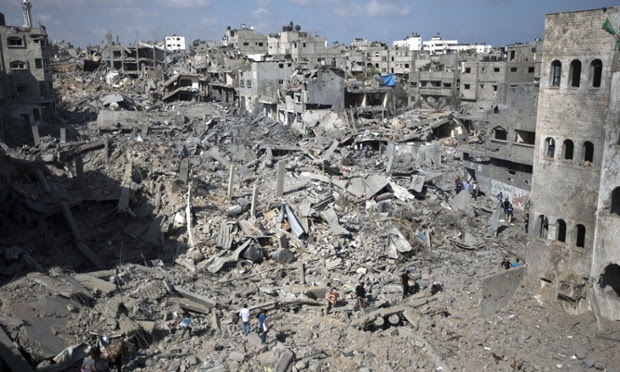 ISRAELI STATE TERRORISM AND WARCRIMES
DESTRUCTION OF GAZA
TO THE SWEDISH AMBASSADOR IN THE NETHERLANDS
Subject:
Sweden police documents, including the Palestinian flag
among known terror symbols
""
Recognizing 
the imperative need to put an early end to colonial and foreign domination and alien subjugation,1. 
Reaffirms 
the inalienable right of all peoples under colonial rule, foreign domination and alien subjugation to self-determination, freedom and independence in conformity with General Assembly resolution 1514 (XV) and other relevant resolutions of the United Nations;"
UN GA RESOLUTION 3246, 1974
Your Excellency
Hereby I draw your attention for the following:
I have learnt with astonishment and indignation from the Swedish
police documents, including the Palestinian flag among known
terror symbols.
I consider this as a flagrant violation of the Palestinian right of
selfdetermination and the right of resistance against the Israeli
occupation and I request to you to use your influence to remove
the Palestinian flag and any Palestinian organization from the
Swedish police documents list. [1]
Background:
The whole story came out into the open, after Orebro police
officers shared internal material with a Swedish high school
where youths had previously left to fight in Syria, probably
with the militant group IS [ISIS] [2]
In order to prevent this in the future, the school decided to
increase awareness about international terror groups and
and enlisted the help of the Orebro police, which shared its
internal material about recognizing terror groups.
Among the documents was a page with flags of known
terror groups, one of which was the Palestinian flag. [3]
Occupation and right of resistance
May I remind you of the nearly 47 years Israeli occupation
of the Palestinian territories, which is not only a blatant
flagration of International Law, but brought with it, like
any occupation, oppression, humiliation and serious
human rights violations and warcrimes, like last
year in the bloody Gaza military attack, "Protective Edge"
which costed more than 2137 Palestinian lives. [4]
This is one horrible example:
In previous Israeli military attacks on Gaza, a great number
of Palestinians died, like in "Cast Lead" [2008-2009] and many Israeli warcrimes
were committed. [5]
And not to forget the Israeli army military behaviour, systematically
committing war crimes, as concluded by Amnesty International. [6]
The Palestinian people and their organizations have the universally
acknowledged right to resistance against this occupation, as stated
by UN GA Resolution, 29 november 1974. [7]
Therefore the Palestinian flag, as a symbol of the Palestinian
people's right to selfdetermination, is a symbol of
rightful resistance, not terror.
EPILOGUE
I consider it as a shame, that I have to write this letter to
protest against those wrong documents list of the Swedish
Osboro police, not only since the Palestinians have the right to
resistance against the Israeli occupation, but also, since
your country, Sweden, made such a good start by acknowledging
a Palestinian State,  being the first EU member country. [8]
Although I read, that Swedish police considers the enlisting
of the Palestinian flag among the terror symbols a "mistake" and
will change this and "update" the list [9], this is a good step,
but not not enough for me,
as long there is no clear evidence they really did.
Therefore I request to you to use your influence on your
government to see to it, that as soon as possible the
Palestinian flag is actually removed from the list of
terror symbols.
I am convinced you will give your cooperation, respecting
International Law.
Thanks in advance and for reading this letter.
Kind greetings
Astrid Essed
Amsterdam
The Netherlands
[1]
POLICE LISTS PALESTINE FLAG AS TERROR SYMBOL
2 MAY 2015
DAYS OF PALESTINE
SWEDEN LISTS PALESTINE FLAG A TERROR SYMBOL
3 MAY 2015
[2]
POLICE LISTS PALESTINE FLAG AS TERROR SYMBOL
2 MAY 2015
[3]
POLICE LISTS PALESTINE FLAG AS TERROR SYMBOL
2 MAY 2015
DAYS OF PALESTINE
SWEDEN LISTS PALESTINE FLAG A TERROR SYMBOL
3 MAY 2015
[4]
ALAKHBAR
THE VICTIMS OF GAZA/A LIST OF PALESTINIANS
KILLED IN ISRAEL'S ONGOING ASSAULT
[5]
OPERATION CAST LEAD, 27 DEC '08  TO 18 JAN '09
FATALITIES AFTER OPERATION CAST LEAD
ISRAELI ATTACKS ON GAZA/DIRTY WAR AGAINST THE
PALESTINIAN CIVILIAN POPULATION
ASTRID ESSED
2009
[6]
AMNESTY INTERNATIONAL
TRIGGER HAPPY/ISRAEL'S USE OF
EXCESSIVE FORCE IN THE WESTBANK
FEBRUARY 2014
[7]
RIGHT TO RESISTANCE AGAINST A FOREIGN OCCUPATION
"Recognizing the imperative need to put an early end to colonial and foreign domination and alien subjugation,
1. Reaffirms the inalienable right of all peoples under colonial rule, foreign domination and alien subjugation to self-determination, freedom and independence in conformity with General Assembly resolution 1514 (XV) and other relevant resolutions of the United Nations;"
UN GA RESOLUTION 3246,29 NOVEMBER  1974
[8]
BBC
SWEDEN TO RECOGNISE PALESTINIAN STATE
3 OCTOBER 2014
SWEDEN BECOMES THE FIRST EU MEMBER TO
RECOGNIZE A PALESTINIAN STATE
30 OCTOBER 2014
[9]
MIDDLE EAST MONITOR
SWEDEN: INCLUDING PALESTINIAN FLAG ON LIST
OF TERRORIST SYMBOLS A "MISTAKE"
5 MAY 2015